Are you tired of trying to set up your own dropshipping store? Are you looking to save money and time in the long run? Do you feel like you're just wasting money on websites and store templates that cost a few hundred dollars instead of buying something that is ready to go from a tested and experienced team of designers and developers? Are you tired of paying overpriced monthly fees to run your store?
We got you covered, read on to have a glimpse of what pre-made dropshipping stores are made up of.
Benefits of Pre-made Dropshipping Stores
Pre-made dropshipping stores have a lot of benefits. Here I want to show you the main benefits that you will get if you buy a dropshipping store.
Below are some advantages associated with pre-made dropshipping stores:
Saves you Time
The best part of using a pre-made dropshipping store is that it saves you time.
When you create your own store from scratch, you have to set up the shop first and then find a supplier who can provide the products that you will be selling. This can take days or weeks to do.
With an already established shop, all you need to do is sign up for an account and start selling. You don't need to worry about finding suppliers or worrying about the technical aspects of running a store.
It's also easier to manage your inventory with a pre-made dropshipping store because all of the information about each product is already there for you. You don't have to go through several different websites trying to find out how much each product costs, how much inventory they have left, etc. All of this information is right there on one website so that you don't have to spend hours searching through several different sites looking for answers.
Saves you Money
It's much cheaper to buy a pre-made store than to start from scratch, or even to hire someone to build your store for you. The majority of these stores will be sold by their owners at an incredibly low price, with some going as low as $300!
If you're on a budget and want to get started quickly, this is definitely the way forward. But there are some things you need to consider first:
Are they reliable? If they have no reviews and have only been selling for a short time, they're unlikely to be reliable. Are they trustworthy? There are loads of scammers out there who will steal your money or just not send anything at all.
Does it have everything I need? Does it include hosting, SSL certificates, marketing material, and so on? Hiring someone else to do this would cost hundreds or thousands of dollars – but most of these stores come with everything included in their price tag.
No Need for Technical Skills
The biggest benefit of buying an already-made dropshipping store is that you don't need any technical skills. You don't have to know how to code or design the website yourself. The developers who built the store did it all for you. All you need to do is import your products, customize some things (if needed), and start selling.
It's Easy to Start Selling from Day 1
Another benefit of having a pre-made dropshipping store is that it can be up and running from day 1. Since you don't have to build it yourself, there's no need to spend time on setup or launch dates. If you have a product idea, just buy an existing store and start selling immediately!
You Don't Need Any Inventory
Another benefit of buying a pre-made dropshipping store is that you don't have to worry about inventory management or shipping costs because those are already taken care of by the developer who built them for you!
Watch our explainer video!
Why WordPress and WooCommerce is the Best Platform to Build a Dropshipping Store on?
WordPress and WooCommerce are the best platforms to build a dropshipping store because they provide you with the flexibility that you need.
WordPress is open-source software, which means it is free to use and can be modified by anyone. It is used by millions of people all around the world, making it a very popular choice for building websites. You can also find lots of free themes for WordPress here: https://wordpress.org/themes/.
WooCommerce is an eCommerce plugin that makes it easy for anyone to set up an online shop quickly and easily. It comes with many features that make it easy for you to sell different types of products on your website including physical products, digital downloads, and membership subscriptions.
The combination of WordPress and WooCommerce gives you a lot of options for setting up your dropshipping store including choosing from hundreds of free themes or even designing one yourself with no coding required!
What are the Costs of a Pre-made Dropshipping Store?
The costs of a pre-made dropshipping store depend on the provider that you choose. Some companies offer their services for free, while others charge a monthly fee. The most popular providers charge between $49 and $299 per month, but these prices can also vary depending on the features offered by the company and what you need to include in your store.
But I think it is better to pay a one-time fee that is a little bit higher instead of paying every single month. If you pay $49 to $299 every single month, this sum will add up real quick.
In general, there are two types of services:
For this reason, I can recommend Alidropship to you. There you get a dropshipping store according to your wishes, or you also have the possibility to buy an existing dropshipping store.
If you want to buy an existing dropshipping store, the price always depends on how much the store generates monthly.
For example, if you want to buy a finished shop that is already making $1000 a month, then you have to expect to pay around $30,000 to $40,000.
Click Here To See All Established Dropshipping Stores That Are For Sale
However, if you have a dropshipping shop built for you, you have the opportunity to influence the price by adding or omitting various features. Then you have to pay about 500 to 800 dollars for a pre-made dropshipping store.
Click Here To Get A Pre Build Dropshipping Store
How Much Money Can you Make with a pre-made Dropshipping Store?
You may have heard that you can earn a lot of money with a dropshipping store. While this is true, there are a lot of factors that will determine how much money you can make.
The first step in determining how much money you can make with a dropshipping store is to figure out the average profit margin on the products you plan to sell. A good rule of thumb is that the average profit margin for dropshipping is between 20% and 30%.
The second step is to calculate how many sales you need each month to earn enough money to live on. This will depend on what kind of lifestyle you want and whether or not you can live off your savings while building up your business. If your goal is to make $10,000 per month, then it's best if you start off with a small inventory so that it doesn't take too long for customers to place orders.
The third factor that determines your dropshipping success is, how much traffic you can drive to your store or your product pages. Are you using SEO or content marketing to drive organic traffic to your store or do you invest in paid advertising on Google, Facebook, or Instagram to get visitors to your store and your products.
Paid traffic can be very expensive if you're not knowing what you're doing. Remember, a normal conversion rate is only 1 to 2 percent!
SEO or content marketing is "free", but it can take a long time (2-6 months) until you see the first organic visitors to your store or product pages.
Basically, it's hard to say how much money you can earn with dropshipping… It always depends on how much traffic you get on your store (organic traffic or paid traffic). But it also depends on the profit margin you get when selling a product. You can make $2,000 with 10,000 monthly visitors, or you can make $10,000 with 10,000 monthly visitors.
What niches can you buy pre-made dropshipping stores from?
There are so many dropshipping niche stores that you can choose from. The following are some of them:
Clothing
Clothing is one of the most popular niches for dropshipping businesses. It is because people always want to look good and wear new clothes. In this case, if you have a clothing store with high-quality products, you will be able to earn more from it than other niches.
Electronics
Electronics is another great niche for dropshipping stores because people always want to buy new gadgets such as phones and tablets. If you have an electronics store with good prices and high-quality products, then you will be able to get lots of customers quickly.
Food and beverage
Food and beverage is also another good niche for your dropshipping store because most people love to eat and drink every day. If you have a food or beverage store with high-quality products at reasonable prices, then it will be very easy for you to attract many customers quickly because they want their needs met as soon as possible! But with food, you have to find a local company, because you can not dropship food via plane or ship.
Beauty Products
Beauty products have also become very popular among online shoppers today since they are often considered necessities rather than luxuries by most people around the world. This means that selling beauty products online will not be difficult because there will always be customers ready to buy them at any time of day or night regardless of where they live in this world!
Fitness & Health
There are millions of people around the world who want to lose weight or keep fit by eating healthy food or exercising regularly. If you have a fitness-related product that can help them achieve their goals faster and easier then it's definitely worth trying out this niche!
There are so many different niches you can use to make money from dropshipping! Decide on a product category that you personally like and that you enjoy.
What do you Need to Get Started?
The first step to starting your own dropshipping business is choosing a niche. Pick a niche that are you interested in, because you have to stick to this niche for a long time. And also you have to write a lot of content about your niche or products! So if you're hat fitness, then it's maybe a bad idea to start a fitness product dropshipping store.
There are many different types of dropshipping niches, but some are more popular than others.
Here are a few ideas to get you started:
Niche products that are related to current trends. When people want something new and exciting, they will often search for products that are related to the latest trends. If you can find a way to sell products that fit into this category, you may be able to make some money.
Products that have been featured in the media recently. Sometimes the media will write about a product or brand, which can be good news for anyone who sells them. If you're able to identify these products and sell them at a reasonable price, you might be able to do well in this niche.
Products that have been endorsed by celebrities or other public figures. Celebrities often promote products on social media platforms like Instagram or YouTube; if they endorse something that you're selling, it could help increase sales significantly!
Different Dropshipping Stores
There are several options to choose from. The most popular is the custom store, which allows you to customize your logo, colors, and font.
Custom store
Custom stores are the best e-commerce solution for companies that want a unique look and feel, but not the overhead of managing their own website. We can build a custom store for you on any platform and host it on our servers. This means that we control all aspects of the website, from design and content to SEO and analytics.
The process of building a custom store involves:
Creating a brand identity for your business. This includes choosing colors, fonts, and images.
Building your website using the chosen brand identity.
Coding the website in HTML or PHP depends on whether you want to edit your own content or not.
>> Click Here To Get More Details About Custom Dropshipping Stores <<
Premium Store
In case you want to use a premium store, it's important to know that it is a paid option and will cost you $300 in the basic version. This is why we call it "premium" because it's not free like the Starter or Basic stores.
The good news is that you have to pay this amount only one time, so there is no risk involved.
The main reason why people choose this option is that they want to be able to offer their customers upsells (add-on products) and cross-sells (related products).
These are two features that are not available in the other stores, so if you want them, then Premium is the only way to go!
>> Click Here To Get More Details About The Premium Dropshipping Stores <<
Established Business Store
An established business is a business that has been around for a while. It may or may not be profitable, but it has a customer base and some revenue.
This is in contrast to a new startup business. A new startup business is one that has just started out and is not yet profitable.
Established businesses are often easier to grow than startups because they already have customers, revenue, and cash flow. However, they also tend to be more challenging to grow because they have existing competition and have already established themselves as the dominant player in their industry
The best way to grow an established business is by adding new products or services to your existing product line (or vice versa if you've recently changed industries). This can be done either by creating new products or by acquiring other companies with complementary products or services in your industry.
>> Click Here To View All Established Dropshipping Stores <<
Get your Pre-Made Dropshipping Store Today!
I hope this blog post has helped you understand why pre-made dropshipping stores can be so effective and also how to find them online. If you talk to other online sellers, they'll probably agree that a pre-made storefront is one of the easiest ways to start an online business without hassle. To me, that's worth the occasional bugs, glitches, or missing features.
You don't have to worry about the technical aspect, you don't have to worry about choosing the right plugins either. Everything is already ready for you. You can start promoting the store and the products right away!
Just be sure to take note of the key elements highlighted in this blog post, and you should have no trouble getting your store set up quickly and effectively!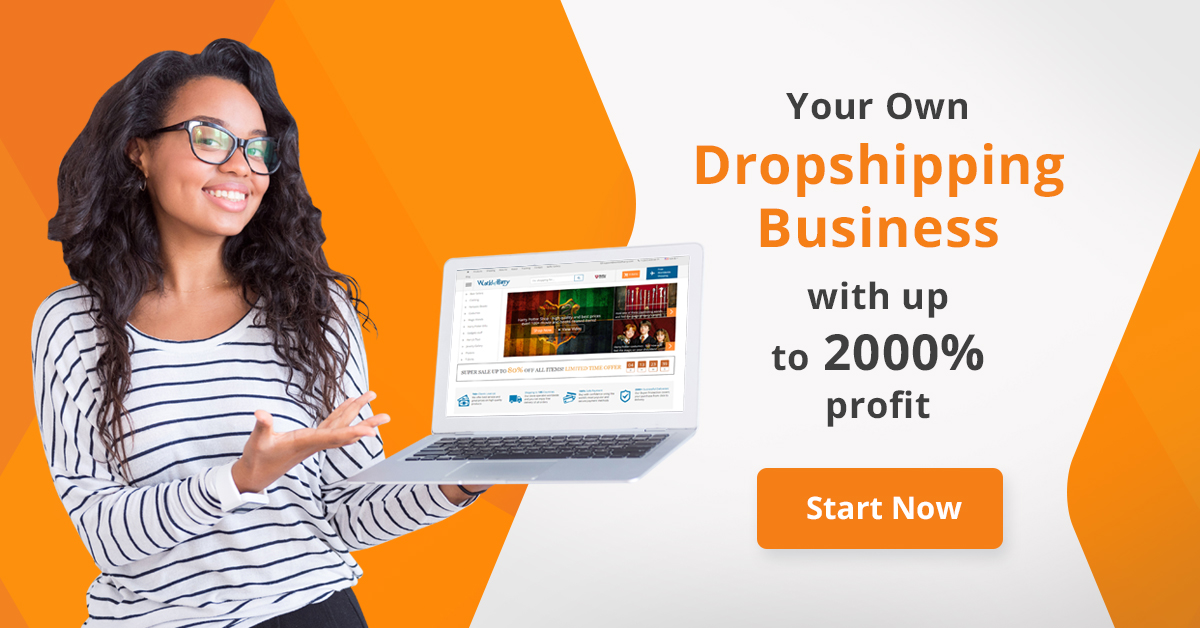 Here are the most frequently asked questions about dropshipping