The Alidropship plugin for WooCommerce is one of the best plugins that allows you to create a dropshipping store using WordPress and WooCommerce.
WordPress and WooCommerce have a great advantage in that both software is completely free. WordPress and WooCommerce are open-source software, which means that everyone is able to view the code and change it as they wish.
Due to the fact that WordPress and WooCommerce are open-source software, errors, and security gaps are also recognized very quickly and fixed quickly.
So if you are looking for a way to build a dropshipping store, you should definitely take a closer look at WooCommerce. And in conjunction with the Alidropship plugin, it is very easy to add products from Aliexpress.com to your store.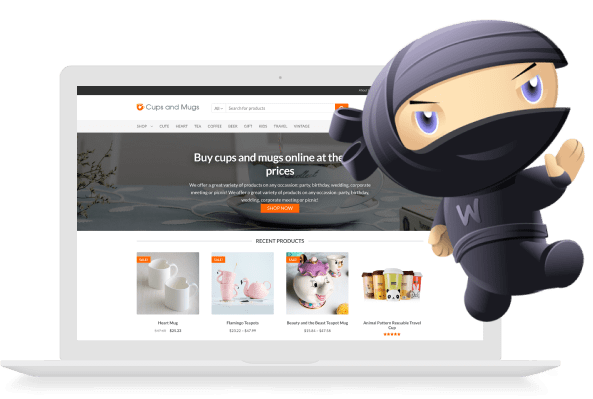 What are the advantages of Alidropship?
The Alidropship plugin is probably the most popular WordPress/WooCommerce plugin for dropshipping stores. With this plugin, you can easily import products from Aliexpress to your store with just one click.
The big advantage is that you don't have to pay a monthly fee like with other store platforms. Once you buy the Alidropship plugin (about $89), you don't have to pay any fees. You also get online support for this plugin, as well as lifetime updates.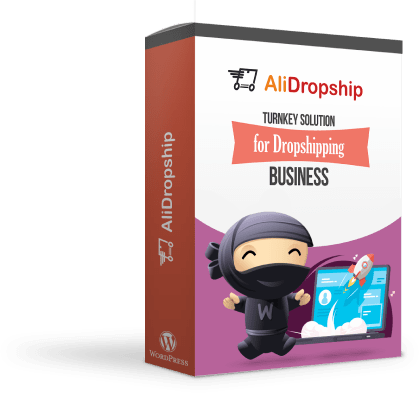 Easy installation
After purchasing the plugin from Alidropship's official website, you can simply download the plugin zip file to your computer.
After that, you just have to upload and install the plugin in your WordPress backend. After you have activated the plugin, all you have to do is enter the license key that was sent to you by email.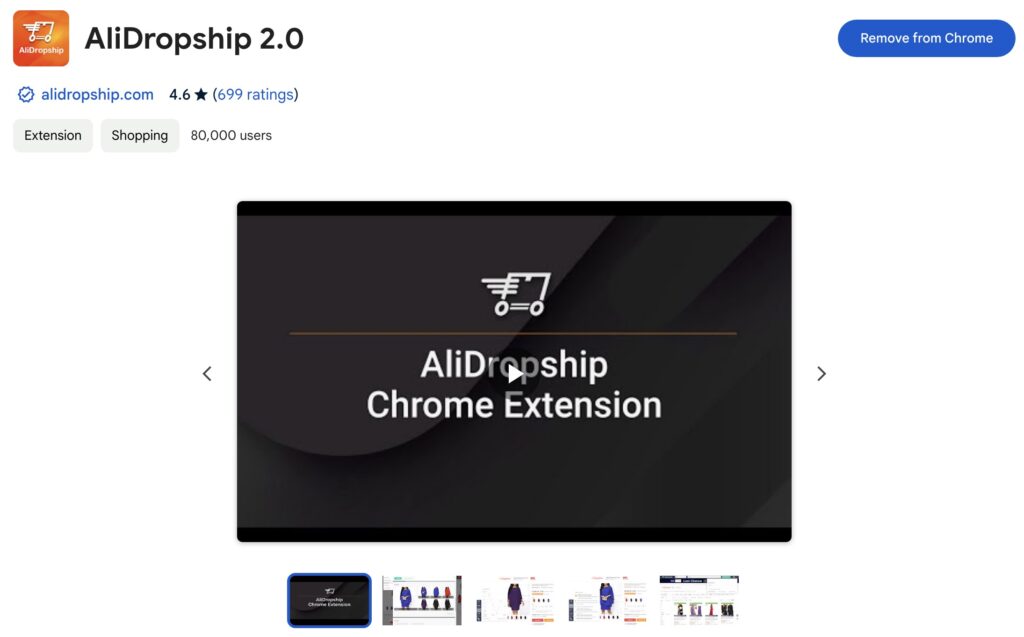 And your dropshipping plugin is ready to use. Now all you have to do is download and activate the Google Chrome extension. Then you can connect the Google Chrome browser to your store.
Now when you visit Aliexpress.com, you will find a new option to import the products directly to your WooCommerce dropshipping store.
Need an Alidropship coupon code?
Do you want to save some money when buying Alidropship WooCommerce plugin? Then I have a coupon code for you here that will give you a 25% discount on all Alidropship products and plugins.
You can enter these coupon codes to save some money!
GETPLUGIN25 gives 25% OFF the AliDropship plugins
GETSTORE15 gives 15% OFF the Custom and Premium Stores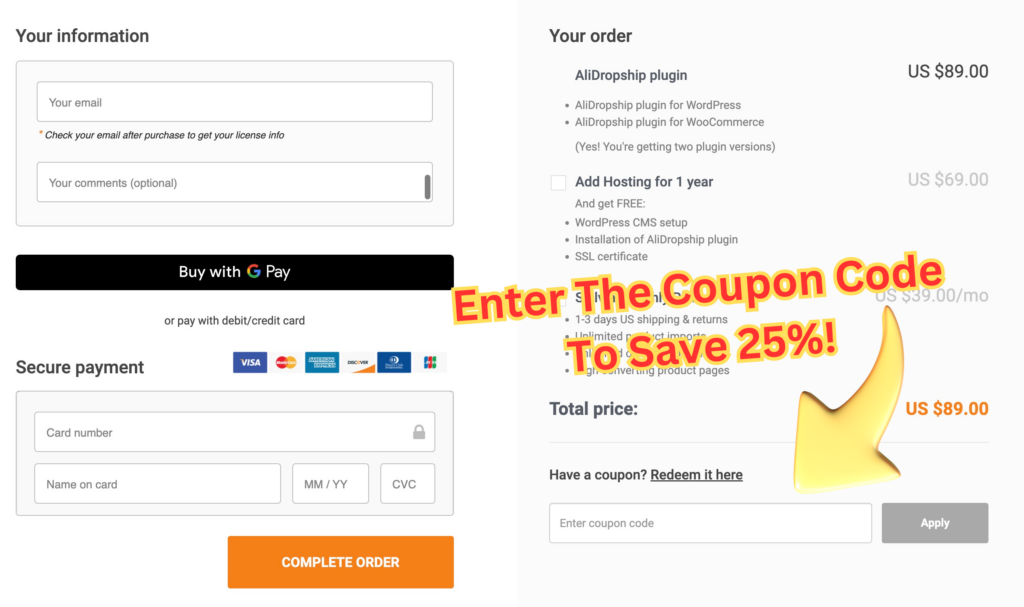 AliDropship Review: The Best Features
The key feature of the AliDropship WooCommerce Plugin is the One-Click plugin that turns your entire WordPress site into a fully functional online store with dropshipping options. You could also argue that the custom websites are features, but that's more of a service than anything.
As for the features actually included with the plugin, here are some of the highlights:
Full automation
Quite a few automated tools are included with the AliDropship plugin. One of them is for finding and importing your products with filters and a button to add the products to your site. Another tool helps with price automation as you can create your own rules to set your own markups when prices change. We also like the option to auto-fulfill orders and send order tracking.
A handful of great add-ons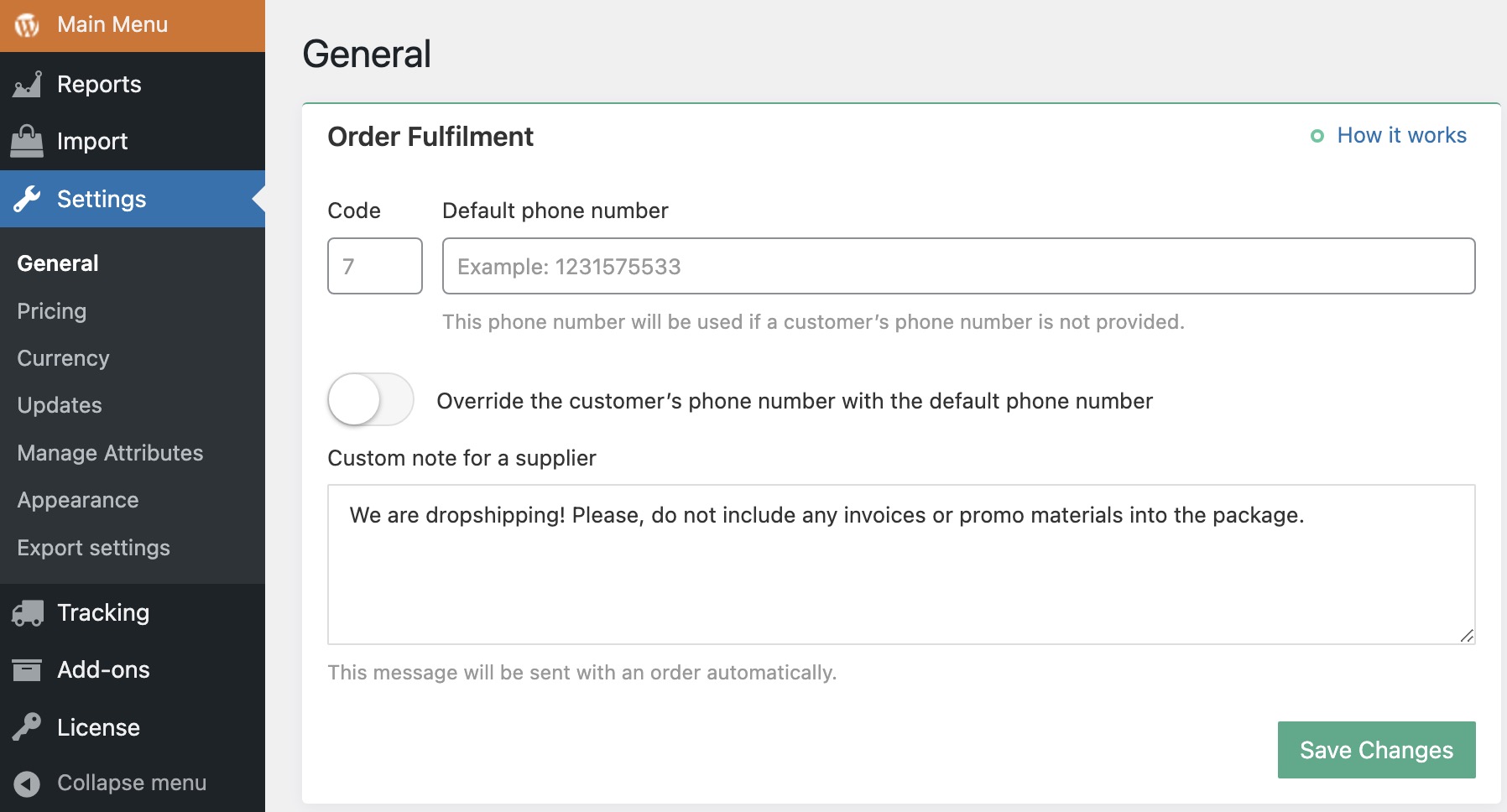 From Google Merchant support to Facebook business add-ons, you don't have to spend a lot of money to integrate a fully automated solution into your store.
Marketing
The marketing section is one of my favorite parts of AliDropship because you rarely get that in dropshipping programs. To start, AliDropship offers an option to share discount coupons with your customers. You can also set up an area for product reviews.
Email lists are possible if you want to collect emails. You can use the Rejected Cart feature to bring people back to your website.