Do you have a busy job or do you have other more important work to do than managing your website? It is very clear that when you have a business, you have many things to take care of, especially things that make you money.
You have to constantly take care of your customers, you have to make a lot of phone calls or you have to do your daily tasks.
There is little time left to take care of the maintenance or optimization of your website… but you also know how important your website is for you and your business. You generate many leads via your website or give customers important information on your website.
Therefore, you should not neglect your website and constantly update your website, carry out important updates, or carry out optimizations.
You may get support with your blog or website from WP Buffs, a blog management service. WP Buffs is a well-established firm that you can rely on to manage your WordPress website. They also provide a number of WordPress services that may help with just about everything.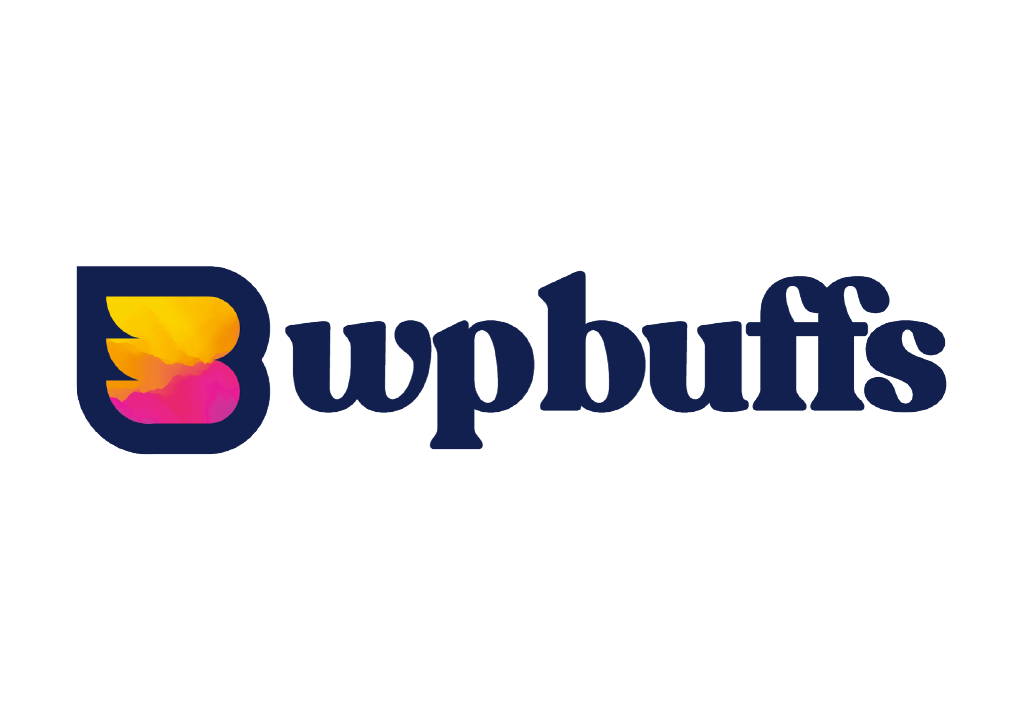 Overview
When it comes to WordPress maintenance, there are two alternatives: paying someone or doing it yourself. If you're a company owner with a lot on your plate, it makes sense to outsource your website upkeep rather than handle it yourself.
This is something that Buffs can help you handle. With their vast range of services, you can rely on them to keep your WordPress site operating smoothly. Let's look more closely at what they provide and how much they charge.
Reliability
In terms of accessibility and ease, the program's website is simple to use. The checkout procedure is quick and uncomplicated when you've chosen a plan.
New users may struggle to decide which of the website's six different plans to utilize. On the other hand, you may speak with a salesperson on a free discovery call before making a purchase. The dashboard makes it easy to monitor your progress.
Features:
WP Buffs provides a comprehensive variety of website administration services. Consider the following critical points:
• Using Buffs to speed up your site may result in fewer than two seconds of load time. This service provides two paid WordPress plugins, Smush Pro and Rocket, for free.
• It ensures that you protect your website, monitor it for malware, and provide you with access to the premium iThemes Security Pro plugin, all under the supervision of the team. As part of this service, you will get emergency assistance if your website goes down.
• Every week, all of your plugins, themes, and WordPress core are updated, and on Monday, you'll get a report outlining the changes made to your site.
Weekly Updates to Plugins, Themes, And WordPress Core
You may submit an unlimited number of edit requests for minor changes. 24 hours a day, seven days a week, at any time. Important files and databases will be backed up daily and preserved on Amazon S3 servers with a one-click recovery option, enabling you to restore your website quickly.
Round-The-Clock Monitoring and Emergency Assistance to Ensure Your Site's Availability
The program can help with more complex websites, like eCommerce, memberships, multilingual websites, or staging. This software makes sure your site is mobile-friendly and passes Google's Mobile-Friendly Test, which may be the most crucial factor. These pros will examine each item and page on your site for browser compatibility.
Reliability
WP Buffs is a company that takes its work seriously and is proud of the outcomes it achieves. As a consequence of their 24-hour support and phone assistance, you'll never have to wait for your problem to be fixed. They give weekly reports to keep you up to date on the development of your website. The software is also well-versed in a wide variety of popular WordPress plugins and page builders, so they should be able to assist.
Support
Buffs is here to assist you in keeping your website secure and operational. On the other hand, they only supply security and performance optimization expertise as part of their more expensive membership programs. Other firms provide comparable features and services to the program, such as frequent security and performance improvements.
It is a WordPress website maintenance firm that is well-known for its comprehensive toolbox for developers and designers. Their white-label solution includes email sequences to help you upsell to existing clients and attract new prospects, as well as complementary white-labeled eBooks. eBooks are a great way to attract leads and provide additional care options.
Pricing
• There are six separate categories or programs within the program. Among the many features of this package are round-the-clock assistance, regular backups, and reports, as well as the option of connecting your site to Google Analytics. It will cost you $67 per month in monthly installments and $56 per month in yearly payments to get this bundle.
• The Protect membership also includes free site updates that may be made at any time of day or night, two daily cloud backups of the site, as well as the iThemes Security Pro WordPress plugin. If you pay monthly, this plan will cost you $123/month, and if you pay yearly, it will cost you $147/month.
• In addition to all of the previously mentioned capabilities, these services cover primary guidance, efficiency, four routine cloud data backups, the WordPress Smush Pro plugin, the WP Rocket subscription plugin, complete spyware elimination, and smartphone and desktop enhancement, in addition to the previously mentioned capabilities. If you pay yearly, it will cost you $197 every month, or $164 if you pay monthly.
• Furthermore, the Custom plan offers Pantheon hosting as well as a weekly plugin, core, and theme updates, in addition to everything else included in the Perform plan. If you pay yearly, this plan will cost you $347 per month, or $290 per month if you pay monthly.
• Compared to the previous edition, Custom Pro enhances the user experience by including WordPress form of blogs, Amazon web services site administration, and Git control. If you pay yearly, this bundle will cost you $447 each month, and if you pay monthly, it will cost you $373 per month.
To get a custom price for the Enterprise plan, which is for website owners with more than 25 websites, don't hesitate to get in touch. All of the aforementioned WordPress administrative service features are included in the pricing of the white-label solution. In addition to the above, they provide the following: The name of your firm is displayed at the bottom of all emails sent to your customers via a completely white-labeled service. There is a white-label dashboard that includes your own customer support tickets as well as WP Buffs' work and responses. Your customers will get an utterly white-labeled report with information regarding website upgrades. With a 20% discount on their care plans, you may be able to deliver the program's plans on a budget. Some of the premium plugins you'll have access to are iThemes Security Pro, Smush Pro, and Rocket.
Regular Updates
A swarm of developers is always striving to enhance and grow the WordPress ecosystem. Layout and plugin designers, on the other hand, are constantly seeking ways to improve their products. The great majority of updates include security and bug fixes, as well as new features. The fact that their findings are kept up to date leads to a more responsive and secure website.
You're busy. We get it. You don't have time to worry about the day-to-day upkeep of your website.
WP Buffs is a blog management service that takes care of all the nitty-gritty details for you so you can focus on what's important – your business. From WordPress updates and security to backups and plugin maintenance, we've got you covered.
Not only do we take care of all the website maintenance for you, but we also provide a number of other WordPress services that may help with just about everything. So whether you need help setting up a new blog or want us to take over completely, WP Buffs has got you covered.
Book your FREE private phone call and sign up for a free consultation with WP Buffs! We'll show you how our services can benefit your business.
📞 Act NOW and book a private call with a WordPress expert
Making Use of WordPress Buffs
WP Buffs has a novel approach to dealing with this problem. It's possible that some people may perceive it to be unprofessional in nature. Every week, when your website gets the fewest traffic, Buffs strives to make it better.
Do you ever wonder why your website is only updated once a week rather than daily by the specialists at WP Buffs? It's a delicate balancing act to keep a website up to date. When a new version of the program is released, it is a good idea to update the assets on the site to take advantage of the new features and security upgrades. While such improvements may enhance the security of your site, they may also create more severe security issues that might cause havoc. Changing a design or a widget, for example, may result in a less secure product if you are attempting to improve security.
In order to ensure that customizations, modules, and the foundation of WordPress are properly tested on a diagnostics project, WP Buff's specialists do not update articles and websites immediately after a WordPress release.
Continuous Monitoring of Uptime
Nothing is more frustrating than paying for a delivery only to be met with a white screen when the package arrives. It's a terrible thing that you're spending cash to frustrate prospective consumers. Keep an eye on the accessibility of the website in order to ensure the safety of your prospects and clients. When evaluating a site's uptime, a variety of approaches may be utilized; however, supervision requires a while and some elevated ones need a monthly membership fee.
A Methodology for Constant Monitoring WP Buffs
If your website is offline, the WP Buffs team will respond within a minute. All programs feature a total of 1,440 daily inspections. WP Buffs' specialists monitor your site's uptime each minute. That is not in any way repugnant.
Workplace Quality Improvements
In the present day, an internet company is not something you establish and then abandon. All site administrators who regularly conduct tests, collect feedback and act on it want to enhance the site's performance. Improving the user experience or speeding up a website isn't hard, but it does take time and effort.
It makes sense to engage a maintenance company since you don't have the time to put what you've learned on website optimization into practice.
WP Buffs: Methodology Performance Improvements
WP Buffs' approach to maintenance is based on the idea that your website should load as quickly as possible. Professional WordPress aficionados utilize WordPress Smush Pro and WordPress Rocket to optimize the performance of their WordPress blogs and websites. They are a little expensive for what you get, but you get a lot for your money. You can get further information about WP Buff's promo codes and discounts. WP Buffs takes care of the installation and configuration for you, which results in faster loading speeds.
Since they take up so much space, pictures are essential to the aesthetic attractiveness of websites. Thanks to WP Smush, which specializes in this, the WP Buffs team will take care of this for you. WP Buffs recommends caching the site using gzip. These occupations are consistent with Google's Page Speed Insights. WP Buffs will dramatically reduce the time it takes for your site to load.
Having a website is important to you. Partner with a team that offers complete WordPress support services.
The benefits that you'll get with WPBuffs:
✔️ 24/7 website edits
✔️Emergency 24/7 support
✔️ Ongoing security
✔️ Weekly updates
✔️ Website backups
✔️ Speed optimization
Modifications to the WP Buff Code
The code must be upgraded to test new design concepts and provide new features. To make modifications to the code, programmers must be familiar with programming languages. Furthermore, omitting a semicolon after making modifications may cause the site to crash. Before making any modifications to the code, use a dummy site.
The Way of the WP Buffs—Code Edits
The most straightforward way to demonstrate to your consumers how much you value their business is to maintain your code up to date. It is easy to put ideas to the test before putting them into action with the help of WordPress. It is possible to build new pages, modify the look and content of existing sites, and include plugins. The size of the ads may also be customized.
In terms of geographical reach, the WP Buffs have a significant edge. All-time zones are covered, ensuring that support may be requested at whichever time.
The Site's Security
Even though safety is essential, you should not have to spend too much time thinking about it. Every day, hackers devise new and more complex methods of infiltrating networks, necessitating the deployment of supplementary safety resources. Improve the security of your website as soon as possible by using the many options at your disposal. Instead, enlist the help of knowledgeable professionals.
Final Verdict
WP Buffs is a good option if you want to outsource website administration so that you can concentrate on growing your company. They provide a variety of services for your website or blog, including monitoring uptime, daily backups, upgrading plugins and themes, and boosting security.
The support crew is also accessible via the phone, and they are well-versed in a broad selection of WordPress page builders and themes. If you're a WordPress developer or designer looking to provide WordPress maintenance contracts to your customers, this is an excellent alternative. As a novice WordPress user, the number of price options supplied by WP Buffs may be overwhelming. Their security optimization services should also be included in the basic plan. If you're seeking an excellent WordPress administration solution, WP Buff is undoubtedly worth a try.