If you're a plastic surgeon, then having an effective web design is crucial to your success. In today's digital age, many people search for plastic surgeons online. That means that if your clinic or website doesn't show up near the top of the search engine results pages (SERPs), you're going to lose out on potential patients. Additionally, it's important that your website looks professional and convinces visitors of the quality of your services.
Good web design for plastic surgeons is very important to convince your customers of your service on your website. Many people search for plastic surgeon on the internet, mostly via Google search. Then it is important that your clinic or a website is found quickly. You also have to convince your customers of plastic surgery services on websites. There are some tips and tricks you can use in order to do this best! Today we will show you what you need when creating an effective web design as a plastic surgeon, so keep reading below…
Here are some examples of plastic surgeon websites we have created for our customers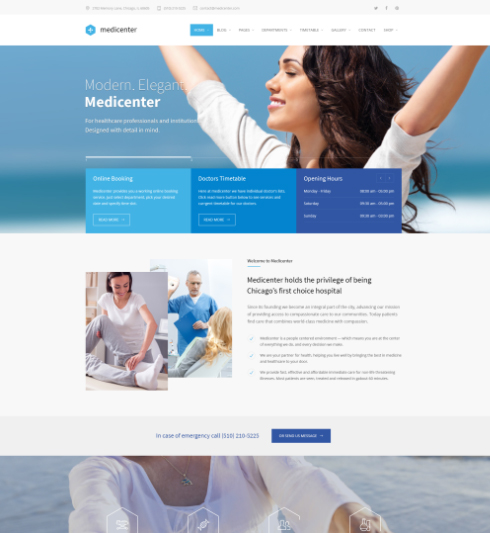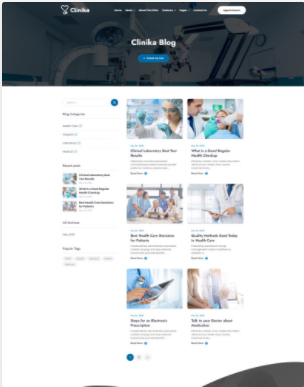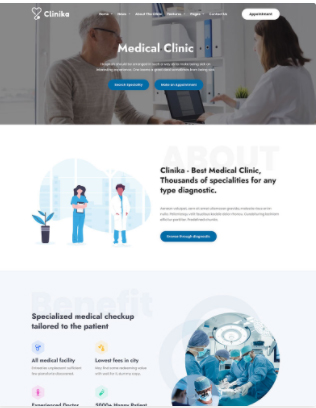 You can find more example websites on our "Portfolio-Page".
What Makes Good Web Design For Plastic Surgeons?
Good Web Design For Plastic Surgeons Will Show Off Your Work With Before And After Photos Of Past Patients: It's one thing to talk about how good you are at performing cosmetic procedures like rhinoplasty or breast augmentation surgeries; however, seeing photos of your past patients (both before and after surgeries) will be more convincing to potential customers. This way they'll know what kinds of results they might expect if they choose you as their plastic surgeon!
Have A Clear Call To Action: Make sure there is a clear call to action on every page of your website. Visitors should always understand how they can contact you or schedule an appointment with ease by following simple instructions such as "Click here," "Call now," etcetera. Don't make it hard for them because then your competitors will get ahead!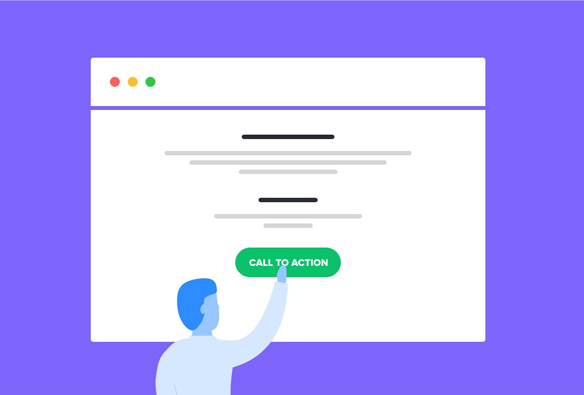 Plastic Surgeons websites need to be optimized
The plastic surgeon market is very competitive. Therefore you have to inspire your potential customers with your services on your website and give clear "Call To Actions" to get more leads for your clinic. We want to help you create a quality website for plastic surgeons. This way you can focus on your plastic surgery and we will take care of the web design for plastic surgeons.
How do we develop professional websites for Plastic Surgeons?
When developing your new plastic surgeon website, we rely entirely on WordPress. WordPress offers an optimal platform for your new website. With WordPress as a CMS system, you can later add content to your website or make changes yourself.
A website designed with WordPress offers other advantages, such as:
The website is easily expandable with new pages and functions.
Search engines find the content on your website very quickly because of the good structure in WordPress.
You have a lot of control over what you see on your web pages and can change them at any time without knowing HTML or CSS code; just add content using simple tools like Microsoft Word! (This saves money too!)"
Keep It Simple: Make sure there's no clutter on each page so people aren't overwhelmed by visuals that distract from what you're trying to say about yourself as a plastic surgeon. A picture says more than 1000 words but it should not be too much information all together. We want visitors coming back again if they're thinking of undergoing a cosmetic surgery. Too much information at once might scare them off and they'll go to your competitor's website, who might have better web design for plastic surgeons.
Have A Clear Navigation Menu: Visitors should always be able to find what they're looking for on your website with ease. Make sure you have a clear navigation menu that is easy-to-use and links to all the most important pages on your website (such as "Services," "About Us," etcetera).
Use High Quality Images: Make sure all the images on your website are high quality. This will show that you're professional and have good taste (which is important when it comes to plastic surgery). Nothing looks worse than low quality, pixelated images on a website. Trust us, we've seen it before!

Win New Clients And Increase Sales
With an optimized website, you can already convince your potential clients on your website. You can use clear prompts to get your customers to book a appointment, make a call, or fill out the contact form. Furthermore, an optimized website can increase your sales extremely. With an optimized website, you rank above your competition in the organic search results, on Google or the various other search engines and get many visitors for your website.
Now that we have convinced you of the importance of a good web design for plastic surgeons, it is time to take action and contact us. We can develop your website quickly, so you get the most out of your online presence! Don't wait any longer!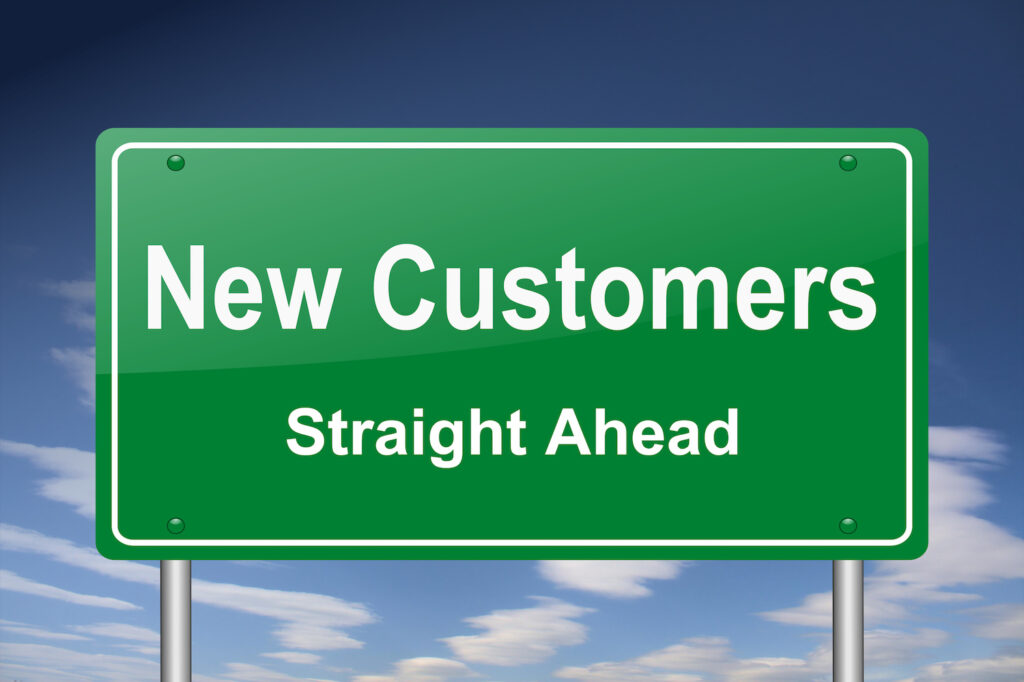 Why you should hire us to develop your new Plastic Surgeon website
When it comes to developing a plastic surgeon website, we know what we're doing! Our team has plenty of experience in creating websites for medical professionals like yourself. You can focus on practicing plastic surgery while we take care of the web design and all other technical aspects for you. We want your website to be a successful tool in helping you reach new patients!
If you're looking for a new plastic surgeon website or just need help redesigning your current one, feel free to contact us today. Our team of experts would love to help you create an amazing website that represents your clinic in the best way possible!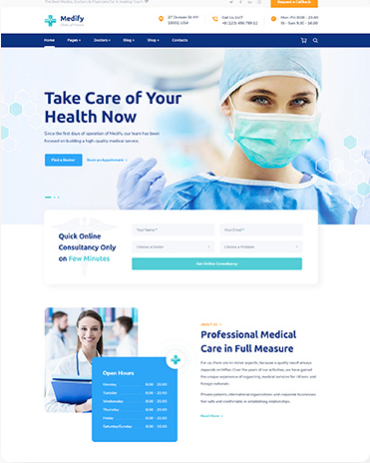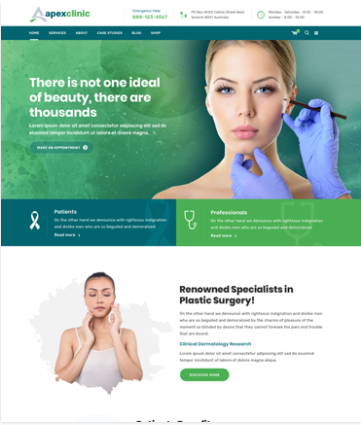 We Also Take Care Of Your Website After Completion
After we have developed your website, it is important to continuously optimize your new website and add new content to your website.
Your potential clients must see you as a clear authority in your field. Therefore, optimized texts and images that are constantly published are very important. You can also show the search engines that you keep your website up to date. This way the search engines will reward you with a higher ranking. There is a high chance that your competitors will neglect the optimization of their website, this is your chance to rank higher and thus increase your sales.
Would you like to work with us?
We are pleased that you would like to work with us and want us to design or redesign your new website. Now we want to tell you the steps you should do next.
Already have a website or domain?
If so, then you don't need to do anything. If you don't have a website or domain for your clinic yet, you should secure a domain now and conclude a hosting contract where we can store the data for your new website. We recommend you to buy your new domain and hosting from "Bluehost".
Contact us, we will discuss all the necessary details
Please get in touch with us. Then we can discuss all the details and you tell us what you want for your new website. Also have a look at our "pricing page", there you can see what you should invest in your new website.
Now let's get to work
Now let's start designing your new website. We will incorporate all your wishes and requirements into your new web design. Please send us all pictures and texts for your website.
We look forward working with you!