Are you a business located in Crete, Greece? Do you need a new website or a redesign of your old website? A quality website is extremely important these days. No matter what type of business you run, customers who search for a certain term online will visit your website to get an overview of your offer or your services.
It is important that you convince potential customers with your website. You don't have much time to make a good first impression on your potential customer before they return to the search results and visit your competitor's website.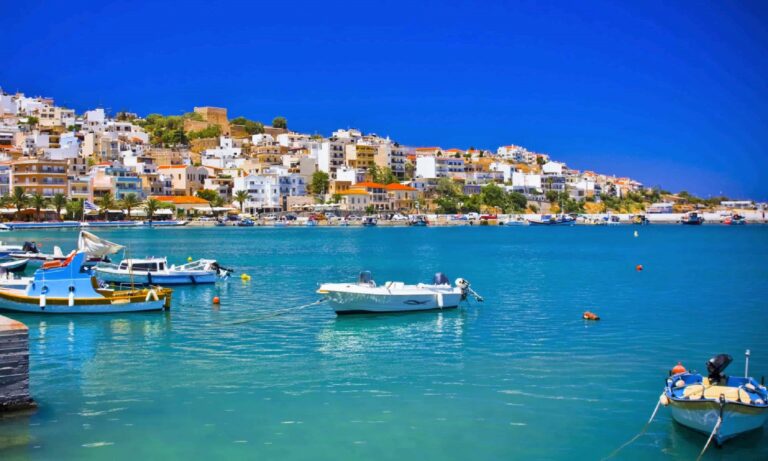 Professional Web Design In Crete
We have been developing high-quality websites and online shops for our customers for more than 15 years. Therefore we have a lot of experience in web design and eCommerce. We know exactly what works and what doesn't.
No matter how big your company is. Together we are guaranteed to find the right solution for you.
We build quality websites for local companies, hotels, restaurants, car dealers, and many other businesses.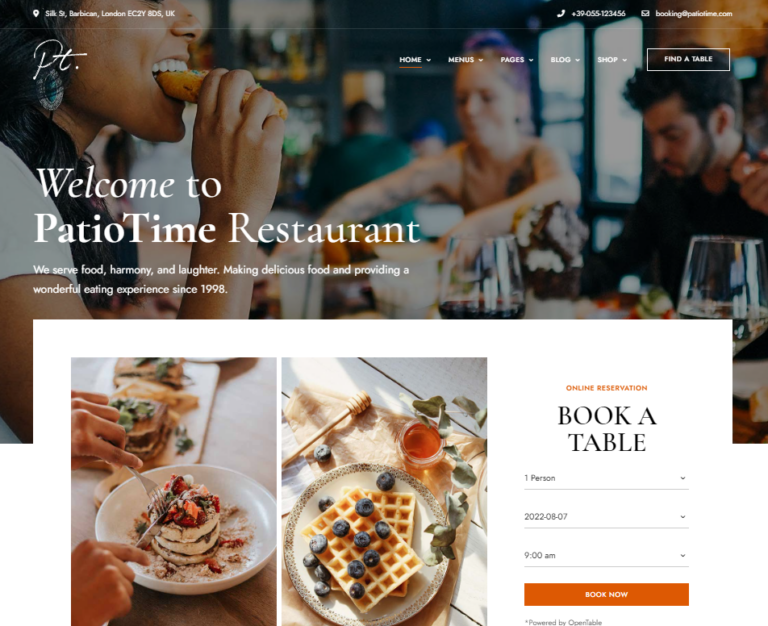 What features will your new website have?
We integrate all the functions you want! Do you need live chat, online booking, or online payment integration? No matter what requirements you have for your new website, we will build these desired functions into your new website.
We are happy to discuss the required range of functions. This way we can find out exactly which special features your new website needs in order to be able to offer the user the best possible experience on your new website.
What types of websites can you develop?
Whether you have a local business, food shop, restaurant, car rental, hotel or resort in Crete. We develop exactly the right website for you. There are many different types of websites or online platforms. We can therefore discuss with you exactly what requirements you have. On this basis we can make you an offer.
We have thousands of new website ideas in all categories. Together with you, we will find the right design and layout for your new website.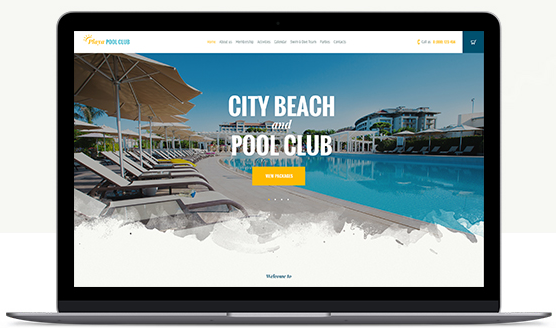 Which software do you use to develop my new website?
We are big fans of WordPress and WooCommerce. WordPress has the great advantage that it is open source software. Thus, the Content Management System (CMS) is entirely free. So you don't have to pay any monthly fees. So you only have to pay the one-time website development and the costs for your website's domain name and hosting.
WordPress and WooCommerce also have a great advantage in that we can freely change and edit the source code. This enables utterly free development.
For example, if you're using a website builder like Wix or Squarespace, you'll only have limited functionality. We bypass this with WordPress. We install WordPress on one of your hosting servers.
After we have delivered your website, you can of course add content or images yourself. With WordPress, you get a powerful tool to create content quickly and easily yourself.
So use this opportunity to describe new products, publish articles or add complete pages.
Each of our clients receives a free one-hour one-on-one Zoom coaching session. In this coaching call, we will explain to you exactly how everything works and how you can manage your new website yourself.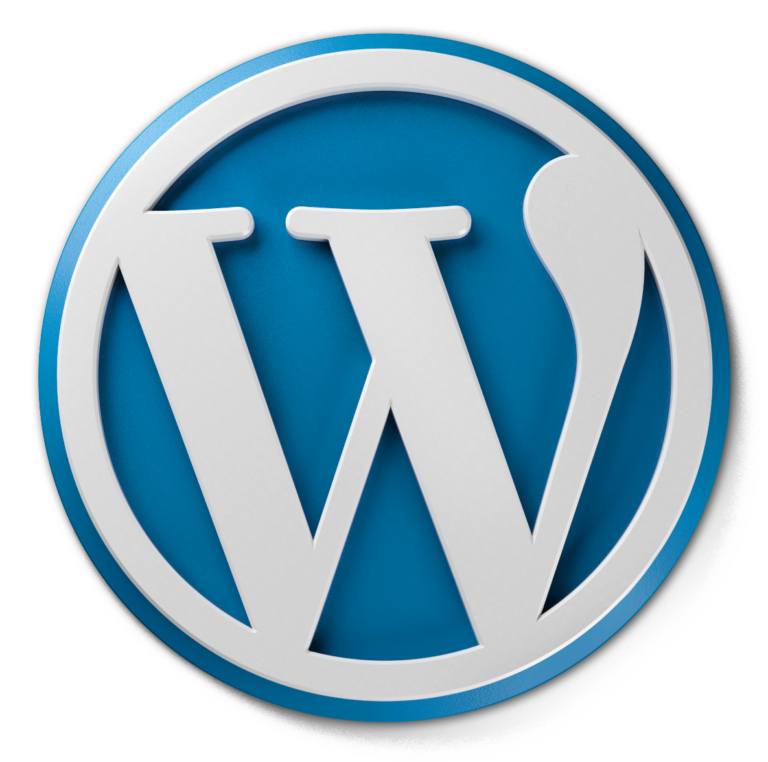 We also optimize your site for smartphones and tablets
Many people today use their smartphones or tablet to search for products or services on the internet.
It is very important that your website is also optimized for mobile devices and that the content of your website is also displayed correctly there.
For this reason, we optimize the layout of your new website during development so that no problems will arise later.
With a website from us, you can rest assured that your website dynamically adapts to the user's display size.
The search engine optimization
Nowadays every industry probably has competition. It's very important that your website ranks higher in organic search results on Google or Bing than your competitor's websites.
The higher your website is displayed in the search results, the more people will click on your offer and the more people will also buy your products or use your service.
That's why we optimize your website for the right keywords. Likewise, the content on your website is very important to achieve a high placement in the organic search results.
If we offer your potential customer particularly good information or useful functions that make your website better than your competitor's website, then Google has no choice but to show your website at the top of the search results.
We have been taking care of the search engine optimization of the websites of our customers all over the world for many years. We learned what a good website needs to have in order to get a lot of traffic and achieve higher sales.
Is my new website protected against hackers, malware, and cyber-attacks?
Yes, every website we develop we equip with the necessary tools to be fully protected. We also install an automatic backup tool on your website. With the help of this backup and anti-virus tool, your website will be protected against the most common attacks. In an emergency, you can also restore your website in a few minutes if something happened or you made a mistake.
If you wish, we can also install a CDN (Content Delivery Network) to protect you and your website from DDOS attacks.
All websites that we develop for our clients in Crete, Greece get a complete security package from us.
Content development in Crete
Do you need the right texts or excellent and targeted website copy? No problem. We can also take care of content development or create blog posts for you.
Good and informative content is very important for a website. Only with good content do you have a chance to achieve a higher ranking in the search engines than your competition.
We have been developing content for our clients around the world for many years, which enables our clients to rank in the organic search results for many keywords or long-tail keywords.
How much does the development of a new website cost?
Of course, this question is not that easy to answer… It always depends on the scope and the required functions. In general, our prices for the development of a new website start at 800 euros. You can also take a look at our pricing page to get an idea of ​​our pricing.
You can also contact us at any time to receive an individual offer.
This is what you get from us:
🚀 High-quality web design
🚀 Premium WordPress Themes
🚀 SEO optimization
🚀 Security Package
🚀 All the features you need
🚀 100% responsive web design
🚀 Best Industry Service
🚀 Fast Completion
Were we able to convince you of our services? Do you have any questions for us? Then just write us a message. You can use the contact form for this.
Would you like to see more of us? Then take a look at our portfolio page or our service page. There you will find many more services and projects from us.
Let's bring your business to the top, with the right strategy and skills we can accieve big things.
We look forward to a message from you!