We Create Your Professional Shopify Store For You
✔️ Many years of experience with Shopify
✔️ Integration of apps
✔️ Custom theme design
✔️ Fast completion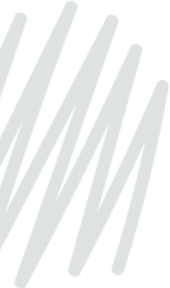 What are the advantages of a shopify e-commerce store?
Shopify is a cloud-based all-in-one e-commerce software that enables small and medium-sized online businesses to quickly and easily set up an online shop. For a monthly fee starting at $29 ($9 for Lite), webshop owners get access to an admin panel from where the online shop can be managed. Numerous tools and apps from Shopify, but also so-called third party apps can be used for this.
Shopify is enjoying increasing popularity among online retailers worldwide. The Canadian shop system is constantly improving its market presence and has become an integral part of the e-commerce industry. Below are 5 key factors that will help you succeed with Shopify.
1) Easy setup of an online shop
One of the great advantages of Shopify is the quick and easy setup of the online shop. A web shop can be set up in 4 minutes, as this example shows. The Shopify platform itself offers the software and hosting, i.e. the technical infrastructure required to start the web shop.
2) Straightforward editing from Shopify's backend
Another strength of Shopify is the user-friendly and uncomplicated management of the web shop. The user interface is designed to be intuitive and can therefore be customized as you wish, even without much technical knowledge.
3) Visually appealing online shop
With numerous free and chargeable design templates and templates, it is possible for online retailers to set up an attractive shop and score points with a convincing user experience (UX). By the way, the most used design is called Porto.
4) Smooth integration of apps
Shopify gives online shop owners access to an entire ecosystem of additional applications and integrations through a variety of interfaces. Online merchants can therefore access a large number of Shopify apps, but also so-called third party apps, i.e. applications that were developed outside of the Canadian company. This offers e-commerce entrepreneurs the opportunity to adapt and expand the platform according to their own ideas and thus represents a customizable complete solution.
5) Security and Reliability
Security, especially when it comes to customer data, which is sometimes sensitive, should be a top priority for every e-commerce retailer. At the same time, the data must be reliably retrievable at all times. Shopify takes care of both of these indispensable qualities of a good online shop and carries out regular updates and maintenance work for this purpose.
Furthermore, Shopify has an extremely good technical infrastructure, which means that server time-outs can be prevented even with increased access numbers. This means that Shopify stores are also well equipped for peak times, such as those that occur on Black Friday or Cyber ​​Monday. In addition, online retailers do not have to pay extra for external hosting. Rather, existing domains can be used, or you can buy a new domain name via Shopify.
Easier and quicker to get started
Shopify can be set up comparatively quickly and, above all, cost-effectively. The admin interface is clean enough for beginners to get started quickly, but leaves enough options for experienced users to sell professionally.
Payment Gateways
The common payment providers and methods are also supported, such as: PayPal, Amazon Payments, Stripe, etc…
Integrated Marketing Tools
Shopify is also very solidly positioned on an SEO level. The code (of most templates) is properly tagged and the URLs are clean and readable. Shopify natively has a content marketing blog feature.
Expandable Through Apps
While Shopify has a very good standard workflow, it can be expanded using so-called apps. For example, various SEO tools can be switched on, invoices and delivery notes can be printed or a live chat can be integrated.
Guaranteed Security And Maintenance
Security-related topics, such as regular system updates, SSL encryption or PCI certificates, hosting and server maintenance, are entirely on Shopify's side – or on their servers and are therefore no longer on the shop operator's to-do list. Server failures or your shop being unavailable is also very unusual due to Shopify's broad server network.
Good Customizable Design
And the last point, but of course the most important point for us as designers: Shopify themes can be customized at a high level and programmed on a professional basis.
The templates offered in the Shopify Themes Store are subject to strict quality control and have a relatively high level of design – it is therefore quite possible to implement a good-looking shop that suits your own brand with a standard template.
We Create Your Shopify Store According To Your Wishes
Shopify vs WooCommerce: The shop systems in comparison
Shopify and WooCommerce take different approaches. Shopify is a closed system whose backend cannot be changed by users. In addition, the shop system, which has been on the market since 2006 and is operated by a Canadian company, is designed as an all-inclusive solution for e-commerce. The offer package contains all the services that are necessary for creating and operating a web shop.
This includes, among other things, the appearance and operating concept of a shop (through prepared Shopify themes), security features (e.g. SSL certificates for encrypted data transmission) and the necessary technical infrastructure for web hosting (via Shopify Cloud). Despite the all-in concept, Shopify can be expanded with plugins from the Shopify App Store if desired. Shopify is chargeable: The basic tariff with the most important basic functions of the shop system costs 29 dollars.
The Shopify alternative WooCommerce, on the other hand, is a free shop system that is technically implemented as a WordPress plugin. The open source software WordPress was originally designed primarily for creating blogs, but can also be used with plugins as a full content management system (CMS) and expanded into a professional shop system.
Unlike Shopify, WooCommerce, which ranks as the most widely used WordPress ecommerce plugin, is not an all-inclusive shop system. Users have to be significantly more proactive when creating and maintaining a web shop. However, they can benefit from a large community and countless extensions.
Now take the first step and tell us about yourself, your plans and your wishes.
WooCommerce: Advantages
✔️ Inexpensive shop system (in the basic version)
✔️ WooCommerce plugin is easy to use
✔️ Many design options (especially for advanced users), extensive content marketing possible
✔️ No limit for the number of products offered, product ratings and customer reviews can be integrated
✔️ Lots of SEO options (especially for advanced users)
✔️ WooCommerce hosting can be outsourced to external service providers
✔️ Large web community (helps with problems, many instructions and tutorials on the net)
✔️ WordPress integration (especially WordPress connoisseurs benefit from this)
✔️ Common payment services are supported
✔️ Shop system very well scalable
✔️ Comprehensive control over essential areas (SEO, security, theme development, backend design)
✔️ Multilingualism/internationalization can be implemented very well (also with SEO)
Shopify: Advantages
✔️ All-round carefree package with all important services for e-commerce
✔️ Low barriers to entry (webshops also for technical laypeople and beginners)
✔️ Financial framework for web shop easily calculable
✔️ Unlimited bandwidth and online storage, no limit to the number of products offered (in all tariffs), product ratings and customer reviews can be integrated
✔️ SEO optimized shop themes, special SEO apps available in the store
✔️ Good value for money (especially for the basic version)
✔️ Basic Shopify plan with support in English, Spanish, German
✔️ Multichannel selling at no extra cost
✔️ Common payment services are supported, Shopify Payments makes it easier to control and manage payment transactions
✔️ Shop system very well scalable
✔️ High security standards (account security through two-factor authentication, PCI compliance, SSL certificate for all tariffs, fraud analysis, etc.)
WooCommerce: Cons
⬇ WordPress and WooCommerce newbies need to learn the ropes
⬇ Financial framework sometimes not easy to calculate (due to possible follow-up costs, hidden costs)
⬇ Support and service often in English
⬇ Manual update, more complex maintenance e.g. B. through many security updates (depending on the expansion level and number of plugins)
⬇ Multichannel selling sometimes involves extra costs
⬇ Focus partly on the US market, legally compliant sales in other countries only possible with a special plugin
⬇ Functional diversity due to a large selection of plugins can also cause problems (many modules make operation difficult, technical conflicts, time-consuming maintenance, different support contacts, security gaps with plugins)
⬇ Security is partly in the hands of the user (problematic, especially if there is a lack of understanding of the matter), and WordPress is more often the focus of hackers
⬇ Stability and performance problems can occur during peak loads (however, this depends on the performance of the hosting infrastructure)
Shopify: Cons
⬇ More expensive than WooCommerce in the basic version
⬇ In addition to the monthly basic fee, you pay up to 2% commission for each order
⬇ Limited control and design options (proprietary and closed system)
⬇ Localization requires special plugins (frequent SEO disadvantages when implemented by external software)
⬇ Weaknesses in multilingualism (e.g. inconsistent user experience due to language change at checkout)
⬇ In the basic version, the checkout process cannot be accessed by the shop operator. After the shopping cart, users leave the actual theme of the shop (with Shopify Plus the possibilities of influence are greater)
⬇ Content marketing options (blog feature) limited compared to WooCommerce
⬇ Shopify payments not available worldwide, chargeback fees may apply, inconsistencies may result in the account being frozen
Shopify or WooCommerce?
Whether the decision of online retailers should be in favor of Shopify or WooCommerce can hardly be answered in general. Both shop systems are established on the market and can be regarded as mature and future-proof. They are suitable for long-term sales activity on the Internet and can be scaled well, i.e. grow organically with increasing business volume.
However, a fundamental trend is evident in our Shopify versus WooCommerce comparison: If you are looking for a compact and fast solution, clearly prioritize marketing activities beyond shop maintenance and do not want to deal with the technology of a web shop, you should take a closer look at Shopify occupy.
If comprehensive control, multilingualism, particularly far-reaching influence and design options, SEO and content marketing are in the foreground, WooCommerce is to be preferred. However, in order to be able to exploit the potential of the open source system, technical know-how is required and knowledge of WordPress is extremely advantageous.
Benefit from our experience
If you are now looking for an expert to set up and design your new Shopify store for you, you have come to the right place.

We have already created many Shopify stores for our customers. Feel free to contact us if you would like us to design and build your new Shopify store.

We are also happy to advise you on choosing the right theme, on customization, and on the various Shopify apps.

Just send us an email and we will answer you quickly.
Building Shopify Stores Is our daily business
Choose Plan That Suits For Your Business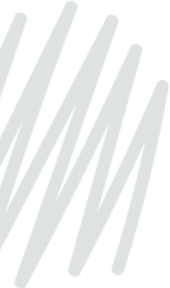 We will build a template Shopify e-commerce store based on your samples provided, direction and brand guidelines.
We build a Shopify store according to your wishes. The store consists of up to 10 category pages and an About Us page, as well as legal pages such as privacy policy. All texts and content are provided by you. Adding products is up to you, we only adding 10 products.
After completion you will receive detailed instructions via zoom call!
We will build a customized Shopify e-commerce store based on your samples provided, direction and brand guidelines.
We build a Shopify store according to your wishes with a premium shop template. The store consists of up to 15 category pages and an About Us page, as well as legal pages such as privacy policy. All texts and content are provided by you. Adding products is up to you, we only adding up to 50 products.
After completion you will receive detailed instructions via zoom call!
We will build a premium Shopify e-commerce store from scratch with mock-ups on your requirements for ultimate success.
We build a Shopify store according to your wishes with a premium shop template. The store consists of up to 15 category pages and an About Us page, as well as legal pages such as privacy policy. All texts and content are provided by you. Adding products is up to you, we only adding up to 50 products.
After completion you will receive detailed instructions via zoom call!