We Help Businesses Grow Via Search Engine Optimization
Smaller businesses often find it difficult to assert themselves in the market. Especially if your business is active in a highly competitive market. But that doesn't mean you don't have a chance to get involved.
Actually, it's all about being seen, isn't it? If nobody knows you and your business, then it is difficult to sell your services or products, let alone grow and open up new markets.
This is exactly where we would like to help you with our experience and our special strategies. We want to make it possible for small and medium-sized businesses to make their products and services better known locally and worldwide and arouse potential customers' interest.
How do you get your business in front of people's eyes?
Actually, it's all about presenting your services or products to potential customers, isn't it? By putting yourself in your potential customer's shoes, you can find out how your customer finds your competitor's product or service.
How can a potential customer find my products or services?
How do you find your products or services? It all starts with typing the product or service you are currently looking for into Google search and then clicking on one of the first three search results, right?
This is not only the case with you or me, this is how millions of consumers find their products or services every day.
Does it sometimes feel like you have a shop in the middle of the desert and nobody can find you?
We can help you to make your business better known and attract more visitors.
Thanks to our many years of experience with businesses from a wide variety of industries, we know exactly how we can help your business to become more visible!
Does your traffic curve look like this at the moment?
In this example (Google Analytics) you see a website of one of our clients before we started with the optimization and our search engine optimization.
If your website isn't optimized to rank high in organic search results on Google or Bing, your potential customers won't find you.
Hundreds or thousands of people are probably looking for your products or services on Google or Bing every day. Why are you missing out on these potential customers? With search engine optimization, your website will rank higher in the organic search results and thus bring more customers and more sales for you!
We can optimize the pages from non-optimized websites so that the websites receive an average of 400% more traffic in less than four months!
We can optimize your website in a way that people will find you online!
We have already been able to help many companies to dramatically increase their position in the search results and thereby increase their sales enormously.
The more people can find you and your company or your products and services online, the more leads and sales you can generate.
A non-optimized website can generate up to 400% more sales through our search engine optimization (of course, this always depends on the market situation and other factors).
With our search engine optimization, we ensure that your website ranks in the top positions on Google and thus brings you more visitors and sales.
In this video, I would like to briefly introduce the company Datacrypt and explain how we can help you.
In Three Steps To Success
More Visibility + The Right Offer + Attractive Presentation = Higher Traffic And High Sales
Analysis
First we find out who your ideal customer is. We analyze your services and products and make a plan on how we can give your business more attention and visibility.
Find Needs And Niches
What are your customers looking for? What are the options? Where are the potentials? We find easy to rank for keywords and topics.
Building The Perfect Offer
With digital marketing we draw attention to you. We develop the appropriate strategy to present your products or services.
Every day thousands if not millions of people are looking for exactly what YOU offer. Why are you giving away money every day and missing out on potential customers?
We would like to help you to make the searchers aware of your business.
Together with you, we would like to develop a marketing concept that works and generates higher sales for you.
What does digital marketing mean?
Anyone looking for a product or service these days usually starts their search with Google. The customer enters their search term in the search field on Google and is likely to click on the first search results.
Our goal is to get you among the first places on Google and other search engines with digital marketing. This is how you increase your daily number of visitors to your website and increase your sales.
More visibility through optimized content
Google always wants to offer the best results to the user/searcher. Now it is important that we offer exactly the content or information on your website that the user is really looking for. This increases the position for the specific keywords and your website will be visited more often.
Our goal is to offer your potential customer a great experience on your website and to make you stand out as an authority in your niche. We can achieve this by publishing high-quality content that offers your customers added value. This can be informative texts, exciting stories, product reviews or highly informative video content.
The user must be able to trust you and your products or services and see you as an authority in your niche. Then the visitor will also buy from you or book your services.
By presenting you as an authority, Google and other search engines will also recognize and accept you as an authority, and in return show you high up in the search results.
Sounds good, does't it? Then let's start right away! Get in touch with us today and let's get started.
The Best Ways To Assert Yourself As An Authority
Inform your visitors: Inform your customers or visitors about you, your company, your team, your products or services as best you can. This creates trust and customers will know that you understand and can meet the needs of your customers.
Answer questions: Offer your visitor the opportunity to ask questions online without having to call you. A questions and answers area can be very helpful to quickly answer questions already asked by other customers and thus create clarity.
Be transparent: Inform your visitors or customers exactly what you offer and what belongs to your products and what doesn't. So there are no nasty surprises afterwards.
Convince with unique pictures: pictures are worth more than 1000 words! Present your products or your service with great pictures. So your customers can see exactly what you offer without having to read a lot of text
Offer easy contact options: We have to make it easy for the visitor/customer to contact you. In this way, any questions can be clarified quickly. This builds a high level of trust.
Build trust: Do you want to buy from an anonymous company? We need to connect you with your visitors and customers. Your visitors need to see that there is a person at the other end that they know and who they can trust.
Let's work together on your success story!
This is what our customers say about our service
Here we have a few examples of the successful SEO campaigns that we have provided for our clients.
As you can see, our SEO optimization campaigns help to steadily increase organic website traffic.

After we technically optimized a website and optimized the landig pages, we recorded a strong increase in the number of visitors.

With a higher search engine optimization campaign budget, we were able to increase the number of organic visitors by more than 400% in a very short time.

How Much Does SEO Service Cost?
Once we have taken on tasks, we carry them out with a high level of expertise and passion!
We make sure that your website ranks high in the organic search results and that you get more organic visitors.
With this plan we make your website visible. We make all the basic settings for your website. Search engines such as google or bing can find your website.
*Price is based on a 5 page website.  Additional pages are $100 each.
We will create a custom SEO strategy based on your $2500/month budget.
Prepaid Discounts:

3 Months $6,750
(10% discount saves you $1000)
6 Months $13,500
(15% discount saves you $1500)
12 Months $24,000
(20% discount saves you $6000)
We will create a custom SEO strategy based on your $5000+/month budget.
Prepaid Discounts:

3 Months $13,500
(10% discount saves you $1500)
6 Months $25,500
(15% discount saves you $4500)
12 Months $48,000
(20% discount saves you $12,000)
How long does it take until you see the first results from search engine optimization?
Of course, that always depends on how far your website has already been optimized and how old your website is.
If you have never done search engine optimization before and your website content is not optimized, it will take between two and four months before you see noticeable results and traffic increase.
Of course, it also depends on the level of competition you have. If your competitors doing SEO as well, then it will take a little longer, but if you're in a not-so-competitive niche or industry then it can go really fast that you will see massive growth and increased website traffic, and increased revenue.
Optimizations once carried out last a lifetime! You will still benefit from the optimization campaign carried out today in several years to come!
It always depends on the scope and budget of the SEO campaign. The more budget you provide for your SEO campaign, the more intensive the optimization of your website can be. (Content marketing, keyword research, topic research, landing page optimization, technical SEO, off-page campaigns, etc…)
You can think of it as going to the GYM to build muscle. If you only go to the GYM for a month or two to train there, you will probably see small to medium results. But if you go to the GYM for many months or many years, you will see great success. This is exactly how you can see the search engine optimization campaigns. The more time or budget you invest, the greater the visible success will be.
Your sales and organic visibility will increase dramatically!
The more time and energy we can spend on your SEO campaign, the higher the results will be!
It always depends on your market situation. If you are in a very competitive market, you should invest more budget in search engine optimization.
If your competition also does search engine optimization, the search engine optimization must be either better or more intensive.
Why is SEO better than Pay Per Click Advertising?

Of course, you can also do PPC (Pay-Per-Click) ads on Google or Bing. With PPC campaigns you get traffic to your website very quickly.

The problem is that PPC ads can be very expensive (depending on your niche and targeted keywords). PPC also has the disadvantage that you may attract "cold traffic" to your site that is not ready to buy right now.

With SEO you focus on the organic search, on users who are looking for your services or products right now. SEO also has a great advantage over PPC which, once optimized, a website or landing page brings potential customers to your website for free, and over a very long period of time.

Pay-per-click advertising is therefore much more expensive in the long term than search engine optimization that remains active for life.

Once optimized websites or landing pages will bring you targeted traffic for many many years!
Why You Should Invest In Monthly SEO Optimization
SEO isn't a one-time service. You should perform SEO optimization for a longer period of time.
To bring your website to the top of the Google search results we need to implement different tasks and tactics over time.
We will start with analyzing your website, finding low-hanging fruits, doing keyword research, analyzing your competition, finding gaps, creating informational content, creating targeted landing pages, doing technical SEO, optimizing existing content, and much more.
It takes time and effort to optimize content and pages. But the results will be much worth it!
Optimized content and websites once will bring you targeted traffic over a long period of time. We place you and your website as the absolute authority in your industry.
The longer you do search engine optimization, the more results you will get and the more traffic and sales you will see.
ROI (Return On Investment) can be very quickly, depending on the products or services you sell!

SEO is a long-term process in which we will implement different stages of optimization to achieve steady traffic growth.
Are you ready for an extra boost in your marketing?
Then let's just get started!
How much budget do you need? It all depends on how big your marketing budget is.
(This is always a really hard question… if you're in a highly competitive sector, then you need more budget. If your competition isn't that high, then we can achieve quick results with lower budget)
We can also start with a small budget (1000 – 2000€($)) and use this budget sensibly to make your business more visible to your customers.
Imagine you rank for your "Money-Keywords" on the top spot in the organic search results…
You will quickly find that your initial investment pays for itself quickly (usually between 3 and 4 months). After that, you can of course decide for yourself whether you want to increase your budget in order to draw more customers' attention to you and your business.
But you should know that depending on the industry, it makes sense to release a higher marketing budget. You have to keep in mind that your competition is also likely to be actively marketing. So we have to be better than your competition. This is usually tied to a higher marketing budget.
But it is important to start first! And if you're lucky, or if you're in a niche where your competition doesn't pay much attention to marketing, you may quickly dominate your market!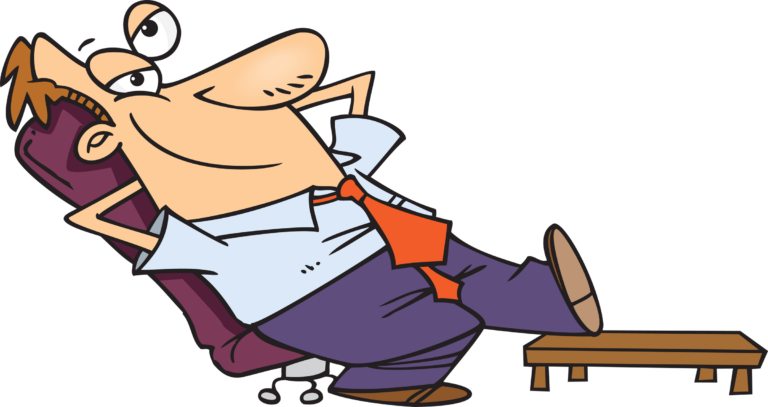 Relax! We do the heavy lifting for you!
Basically, it's all about which company stands out and which company your potential customers find.
If they find YOUR business, it's good, if they find your COMPETITION's business, it's rather bad for you!
But we can change that!
Contact us today and we will advise you individually after we have gotten an overview of your business and your industry.
After that, we are able to assess whether we can boost your business with your budget!
With a medium or high marketing budget, we can increase our customers' visibility and sales by up to 400%. Now imagine you have never invested in digital marketing… 😉