Here we offer you a simple and easy-to-use QR code generator. Just enter the URL, choose the desired output size, and the desired color of the QR code.
After you press the "Generate" button, your personal QR code will be displayed immediately. You can download the generated QR code to your computer and use it freely.
Our QR code generator is absolutely free. You can use the QR code generator as many times as you want!
It has never been easier to generate a QR code:
Enter The Destination URL -> Select The Desired Size -> Choose Your Favorite Color -> Generate The QR Code -> Download The QR Code To Your Computer
(If you want to generate a new QR code, please click on the "Refresh" button)
QR Codes – What are they, what are they for?
You see them on billboards, flyers, business cards, and milk cartons: squares with confusing patterns that are supposed to provide some kind of additional information – which exactly remains hidden for the time being. And that's how it will stay if you don't have a smartphone with which you can decrypt the code again – the encrypted information can be exciting and useful for the user!
What exactly are QR codes?
QR is short for "Quick Response". This means that complex information is presented in such a shortened form that it can be called up again quickly and easily. Bar codes at the supermarket checkout work according to the same principle: the scanner "reads" the product from the strips and passes this information on to the checkout system.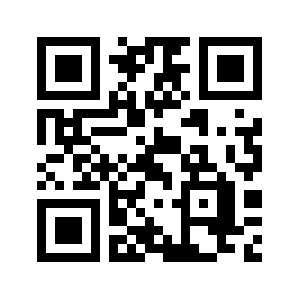 The data basis for the display is encrypted character sets in the binary system, in which letters, numbers, or characters are displayed as ones and zeros, or as black and white.
However, due to its two-dimensional structure, a QR code provides much more memory than a bar code, namely up to 4,000 characters, about a normal letter full of small print.
How to decode QR codes?
The associated QR scanner or a corresponding service on the smartphone can read the binary code again and, for example, create text from it. Programs such as the "QR-Scanner" are available free of charge in the Appstore (for iOS) or in the Play Store (for Android) and can be installed directly on the smartphone as an app.
After installation, you call up the scanner via the corresponding icon and you usually get a kind of window on the screen. This is linked to the integrated camera and thus scans the code. The service then usually asks how to proceed with the decrypted information and opens a website, for example.
However, most modern smartphones already have a built-in QR code scanner. If you have a modern smartphone, you can simply open your camera app and point the camera at the QR code. You will be shown that a QR code has been recognized and that you can open the page if you wish.