Best web design Agency for restaurants
We Build Beautiful Websites For Restaurants And Delivery Services
✔️ Over 800 realized websites and campaigns
✔️ Average customer rating ★★★★★ (4.95 / 5)
✔️ We work for customers worldwide
✔️ Food ordering, online table reservation, backend management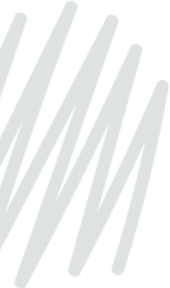 We Make Your Restaurant Known In Your City
We deliver high quality web design for restaurants. If you're looking for a new website for your restaurant, you've come to the right place. We work with clients from all over the world.
For many years we have been the top contact for high-quality web design in all sectors. We design the websites according to customer specifications or bring our own ideas into the projects in order to be able to deliver top results.
With us you get an all-round carefree package! We adapt your new website exactly according to your wishes. We can integrate every imaginable function into your new website.
Contact us today and let's talk about your ideas. Together we will find the optimal solution!
We work with clients all over the world!
Web Design
We create modern and compelling websites with which you blow up the restaurant competition. Do you have a vision? We make it reality!
Payment
Accept many different payment options when you accept online food ordering. We integrate the desired payment methods.
Online Ordering System
On request, we can integrate an online food ordering system into your website. Take orders online and manage everything in the backend management system.
Search Engine Optimization
We make sure that your website and restaurant name is found in the search engines and that many customers will notice you. Local SEO is a great way to get customers to your restaurant. We know exactly what to do to make your business local popular.
Design
All of our websites are visually appealing and give you the necessary recognition value. Infinite functions, we put everything into reality that you can imagine. Convince your potential guests with a high-quality design. With a coordinated design of the website, you will reach your target group and convince them to spend the evening in your restaurant or to order food from you online.
Content
We create content that is in tune with the times, is easy to understand, and increases your conversion rate. with the right content (text, video, images) we can convince your potential customers that your restaurant is in the ideal location or that your food is the best in town.
Best Web Design Agency For Food Trucks, Restaurants, Pizzeria, Cafes, And Much More…
✔️ Tailor Made Web Design
✔️ Infinite Functions
✔️ Grow Your Business With The Right Design
✔️ Food Delivery Managment System
Present yourself and your restaurant in the right light. We build a website that represents your company. Present your menu on your website and draw the customers' attention to you.
Impress your customers and visitors with many different functions, intuitive operation and great effects.
We make your dream of a great restaurant website come true for you.
We work with customers around the world to put their businesses in perspective. With an excellent structure of your new website you make it easy for the search engines to find you and your restaurant. This will give you a high ranking in the search results and welcome many guests.
Now take the first step and tell us about yourself, your restaurant and your wishes.
We create beautiful websites that draws attention to your business!
We adapt the design of your new website according to your specifications. After a detailed discussion with you, we will know exactly what you are expecting and where your pain points are.
With a fresh and intuitive design and layout, we ensure that your potential customers actually comes to your restaurant. It is important to draw the customer's attention to yourself while researching online. We present you, your restaurant and your food in a sophisticated way.
We also implement unusual and complex requirements. Do you need online table reservation, your own delivery service or a food management system?
We do all of this every day for our customers around the world!
Design that converts
In order to make your restaurant popular, or increase the conversion rate, we have to offer the customer a great experience on the website. Help your potential visitors to choose the right restaurant online.
Therefore we have to convince the customer on the website that he is making the right choice with your restaurant. Many customers nowadays are very familiar by good design and ease of use of a website.
Just take a look at the major restaurant webseites in your city, on the internet. These restaurant websites are beautifully structured, have an excellent web design and make it extremely easy for customers to make a decision.
We have to incorporate exactly these advantages into your restaurant website and convince the customer that he can spend a perfect evening in your location or order there food with you.
Restaurant Website Design, we believe we're pretty good at it!
Photos that makes hungry
If you need new professional photos of your restaurant or your food, we can of course also help you. Perfect photos are very important to present yourself, your restaurant or your food online.
Nobody likes pixelated or faded cellphone photos. You can inspire your customers at home with professional photos.
Of course, photos from a professional photographer cost money. But with these photos you can inspire a lot of website visitors for your food and your restaurant. You'll have the money for the photos back in no time.
We organize the right photographer in your city too. Just talk to us about your photo requests.
After Sale Service
Even when we have finished developing your new website, we are always at your side with advice and help. If there are minor changes, we will also help you free of charge!
Of course, we will give you intensive training after completing your new website, so you can also make minor changes yourself, such as adding content, changing images, changing prices, etc.
We're always just an email or phone call away! You can reach us quickly if you have any questions or problems.
So you see, we are the ideal partner for your new restaurant or food delivery website.
Benefit from our experience
These Advantages Will Make Your Restaurant A Best Seller
A modern design of your restaurant website is a must nowadays. Make people want to eat your food already on the computer when researching the right restaurant for the evening.

These are the advantages you get through our web design:

Fully Responsive
100% responsive design for all major devices.

Pixel perfect design
The design has a clean, unique looking and pixel perfect design.

Google map
Easy integration of google maps on your website. So your customers know exactly where your restaurant is located.

Complete ordering system
Complete & easy to use food ordering system with everything you need to manage your restaurant.

Excellent design
A design that stands out from the crowd. Convince your customers of the quality and service on your website.
Hundreds of restaurants around the world use our services
Choose Plan That Suits For Your Business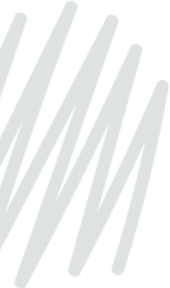 We will build a template WordPress website based on your samples provided, direction and brand guidelines.
Restaurant Web Design Classic Plan
For Example:

3 Page Site €1,700
(€300 per additional website page)
5 Page Site €2,300
(€300 per additional website page)
10 Page Site €3,800
(€300 per additional website page)
We will build a customized WordPress website based on your samples provided, direction and brand guidelines.
Restaurant Web Design Advanced Plan
For Example:

3 Page Site €2,400
(€300 per additional website page)
5 Page Site €3,000
(€300 per additional website page)
10 Page Site €4,500
(€300 per additional website page)
We will build a website from scratch with mock-ups on a WordPress CMS based on your requirements for ultimate success.
Restaurant Web Design Premium Plan
For Example:

3 Page Site €3,900
(€300 per additional website page)
5 Page Site €4,500
(€300 per additional website page)
10 Page Site €6,000
(€300 per additional website page)