From business cards to brochures
We Design High Quality Print Products In Malta
✔️ Business cards & stationery
✔️ Flyers, brochures & posters
✔️ Brochures & company folders
✔️ Banners & roll ups
✔️ Exhibition stand advertising
✔️ Beach flags & flags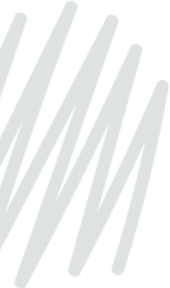 Corporate Design – Communication Solutions For Recognition And Clear Messages
Logo Development
A corporate identity is more than just a company logo. The logo primarily embodies the corporate identity or corporate identity and serves as a brand ambassador. It is memorable, is characterized by visual clarity and is completely in line with the corporate design. I will create your logo for you, which is distinctive and sustainable and, above all, creates recognition among customers.
Typography
Different fonts create different associations and emotions. An effective typographic appearance is created through an interplay of content, the formal language of the font and the experience of the consumer or the target group. When designing, I attach great importance to creating an individual concept for the use of fonts in all areas of application.
Colours
Colors are beautiful. But colors can do a lot more – when combined with surfaces and shapes, they influence our perception. In design we therefore speak of color effect, because we only convey messages effectively through the choice of color. For your corporate design, we will design the right color concept for use in various media.
Packaging Design Malta
70% of all purchase decisions are made at the point of sale. Design thus becomes a decisive factor in sales and therefore also a success factor when all measurable properties of products have become interchangeable in a saturated market. We can design your product packaging in such a way that it gets attention at the point of sale.
Print Design
Print design includes the creation of all kinds of print products. From brochures to trade fair stands – cleverly placed and high-quality media create an analog user experience. Through a conscious selection of materials, printing processes and finishing, messages can be conveyed in a targeted manner.
Design Concept
The design concept translates the thoughts on the brand combined in the strategy into a visual idea. A coherent design concept has to fit the respective company, the product and the goals and it has to be lived by the employees. After all, all further design measures are based on this concept.
From The Idea To The Print
Do you want individual solutions in graphic design for advertising material? For startups, small and medium-sized companies, we conceive and design perfect print templates in Malta, Germany and worldwide.
We design your print products in German or English language.
✔️Professional corporate design for your recognition value
✔️Application for your brochure, flags or stationery
✔️Advice, conception and design of all advertising material
✔️Professional photography for print media and your website
Graphic Design Malta
GRAPHICS & PRINT DESIGN FOR PERFECT PRINT RESULTS
At datacrypt, in addition to logo design, you also get conception and design for complete business equipment. In the field of classic print media, we are at your disposal from the first idea to the finished print product.
As graphic designers, we offer creativity, competence and cost transparency for perfect advertising material in your corporate design for print.
Print Media In The Digital Age? Sure, Of Course!
Because print media are indispensable as an advertising measure for companies. No matter how professional your website is, it is essential that prospects or customers have something in their hands. Because elegant, qualitative print material impresses in a charming way in the quantitative flood of the Internet.
By the way, if you print your internet address on your print products and the customers enter your url directly into their browser, this also has a positive effect on your organic rankings on google!
High Quality Print Design In Malta
From Concept Development To Design To Print Processing...
No matter what you need your new print design for, we design business cards, flyers, stationery, postcards, brochures, flags and banners. With us you get everything from one source. We can also print your products for you. Just send us a message and tell us exactly what you need. With us you will be completely satisfied with your new design.
Our Print Design Packages
Choose Plan That Suits For Your Business
Here you can find a few sample prices for our print design. If you need an individual offer, you can contact us at any time. Of course, we also offer other services in the field of print design. We create attractive print designs in English and German language.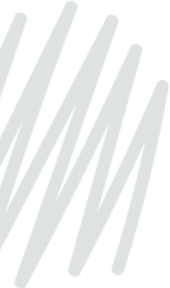 Business cards or appointment cards