How can your website be optimized?
Here we would like to offer you a free seo analysis of your website. With this analysis we give you an overview of what you need to improve on your website in order to achieve a good position in the search results.
If you are interested, just fill out the form and give us as much details about your website as possible. One of our experts will take a very close look at your website and create a list of things that you absolutely need to improve in order to achieve a high position in the organic search results.
After the free SEO analysis you are of course not obliged to use our service. You can work through and optimize the individual points yourself.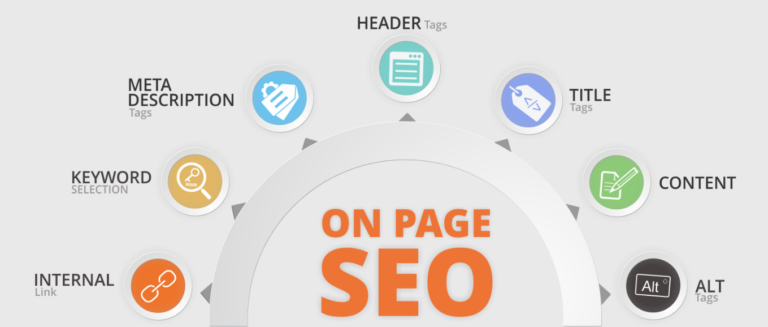 We will evaluate these criteria in the free SEO on-page analysis:
Internal Links: Internal links are particularly important to make it easier for visitors to find specific elements or pages on your website. We look at your website and evaluate the internet linking on your website and give you tips on how to improve the linking in order to offer your visitors a better experience on your website.
Keyword Research: What keywords do you use on your site to be found in Google's organic search? Are you using the right keywords to get visitors to your website? What improvements are there? How can you optimize the keywords to get more visitors and increase your sales?
Meta Description: Here we look at the meta description of each page on your website. Are your meta descriptions optimized to increase the click-through rate (CTR)? What improvements in the meta descriptions are possible?
Header Tags: Which header tag does your website or the subpages use? How can header tags be improved to get more exposure in organic search results?
Title Tags: Title tag optimization is extremely important on a website to increase the CTR. With an optimized title tag, you can increase your number of visitors enormously and increase your sales. We check your title tags and make suggestions for improving the title tags on your website.
Content: You've probably heard the phrase "content is king" before, right? This sentence is even 100% correct! With good and optimized content, you can optimize your website in such a way that it attracts more visitors. But you can also use content to sell more products or services. The right website copy is extremely important in today's world.
Alt tags: Alt tags are the descriptions of the images and elements on your webpage. Since Google is not yet able to analyze images, you have to use optimized alt tags to help Google and the other search engines to understand what the respective image contains. Optimized alt tags can increase your organic ranking enormously.
Based on this data, we can show you exactly what potential your website has. With this data you can then start to optimize your website yourself or you can commission us to carry out the necessary optimizations on your website.
An optimized website will bring you more visitors and thus increase sales! What are you waiting for? Let's get started!
Please fill out this form. We will send you the free evaluation of your website / shop in a few days. With this analysis you can start improving your website. Of course, you can also contact us and instruct us to optimize your website based on the analysis.
Improve Position In Organic Search Results
If you rank high for your "money making keywords" in the organic search on google, this is worth gold. With a good ranking in the organic search results, you don't have to spend any money on advertising.

A good ranking in the search results will bring you hundreds to thousands of new visitors every single day who are interested in your products or services.

That's why optimizing your content and search engine optimization is so important. Save money on expensive PPC advertising campaigns and convert visitors into paying customers.

We want to help you with this!