If you're like most business owners, you want to see more sales coming through your e-commerce shop. Unfortunately, many online stores don't reach their full potential because they're not optimized for conversions. Don't worry – we can help! Our team of conversion rate optimization experts can analyze your store and find the best ways to increase your conversion rate. We'll work on optimizing all aspects of your store so that you see a drastic increase in sales.
Do you have a really nice-looking online store? Are you paying for Google or Facebook Ads to bring potential customers to your landing pages? …but nobody is buying from you, or your conversion rate is very low… We all know these problems that today's online stores are facing.
There are a few key points that need to be optimized in order to convert visitors into paying customers!
For many years now, we work with e-commerce businesses all over the world and optimize their shops in order to increase their sales.
We know exactly what works, and what doesn't!
What blocks conversion on a online store?
Of course, there are blocking elements that differ from store to store. But in general, here are the most important points you have to take a look at. If you want to work with us, we have to take a detailed look into your store and the Analytics and behavior on your site.
a slow loading website
a not mobile friendly design
to many or to complicated steps in the buying process
no trust signals like security logos or testimonials
bad reviews or no reviews at all
call to action buttons
There are many other points that could be mentioned here, but these are the most important ones! If you are want to work with us, we will take a look at your Google Analytics and find out, for example, where are your visitors are bouncing… of course, there are a lot more factors we will check and fix on your e-commerce store.
If you want to increase your online shop's conversion rate, you need to take a look at all these points and optimize them! Make sure you optimize your pages in a way, people will take the desired action.
Luckily, we can help you with that. We offer conversion optimization services for businesses of all sizes.
We will take a look at your store and find the best ways and strategies to boost your conversion rate. An online shop needs to be optimized to convert visitors into paying customers. There are a lot of different aspects we can optimize on your store to get you a higher conversion rate. This way you can increase your sales drastically.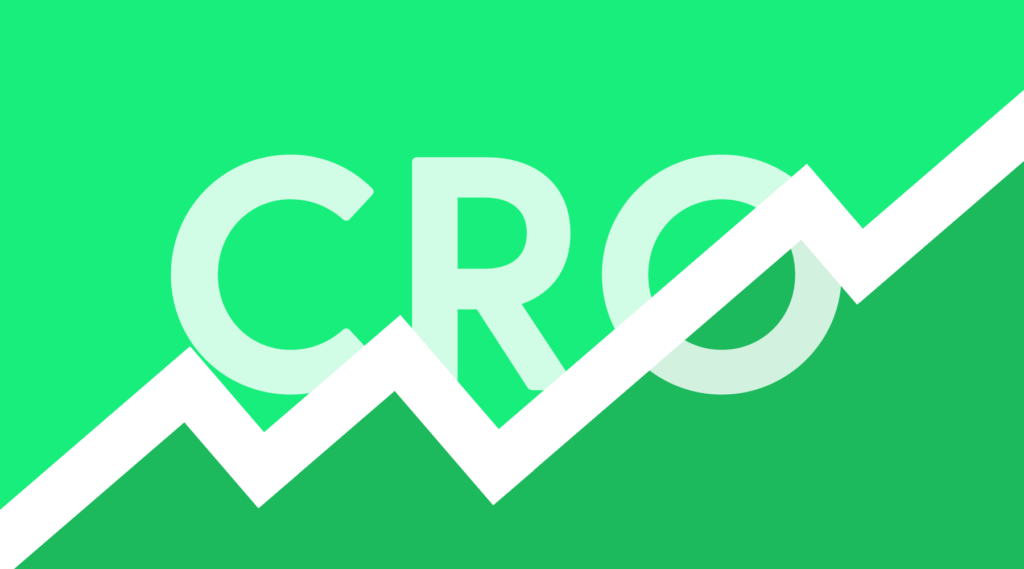 Which e-commerce platforms do we work with?
We work with almost all major e-commerce shop platforms. No matter if your shop was created with WordPress, Shopify, Magento, BigCommerce, etc.
Basically, it's not about the platform or the software at all, it's about certain elements and processes on your store that need to be optimized in order to achieve a high conversion rate.
We have successfully helped businesses on all of these platforms (and many more) to increase their conversion rate:
Shopify
WordPress / WooCommerce
Magento
BigCommerce
PrestaShop
OpenCart
If you want to learn more about how we can help you boost your eCommerce shop's conversion rate, please don't hesitate to contact us. We would be more than happy to help!
What is split testing or A/B testing?
We have to figure out what works for your product. So we need to get used to your customers. That's why we need to do split testing. We will try different layouts, different buttons, and button styles. Different CTA's (Call to Action) and a lot more. We will split test until we find the best possible combination for your eCommerce shop.
This is just one example of how we can increase your conversion rate with split testing. There are many different ways to do this, but it always depends on the business and what works best for them.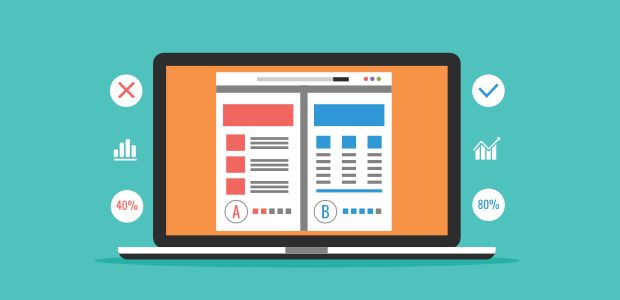 Is there a optimal conversion rate?
No, the conversion depends on different factors, like your product or your niche. But we always try to increase the conversion rate as much as possible. We have a lot of experience and know exactly what works best for most businesses.
If you find the right visitor or customer, they will buy your product. If your product fulfills a problem or can help people, then they will buy it!
A good conversion rate is between 2-5%
But if you want to sell refrigerators to Eskimos, we can not help you either… 😉
Increasing conversions is not always simple, we also have to find the right audience! That can be done with digital marketing for example. >> Read more about digital marketing for online shops <<
How to get website traffic without paying for ads?
We know that it can get very expensive if you are only relying on paid ads like Google Ads, Bing Ads, or Facebook Ads.
We also have better ways to drive constant and free traffic to your website, landing pages, or product sites.
Did you hear about content marketing? We are also experienced in driving organic traffic to websites. We can help you with creating high-quality content that can be indexed and ranked by search engines and will send you traffic for free to your website.
For more info, please check out our content creation marketing solutions!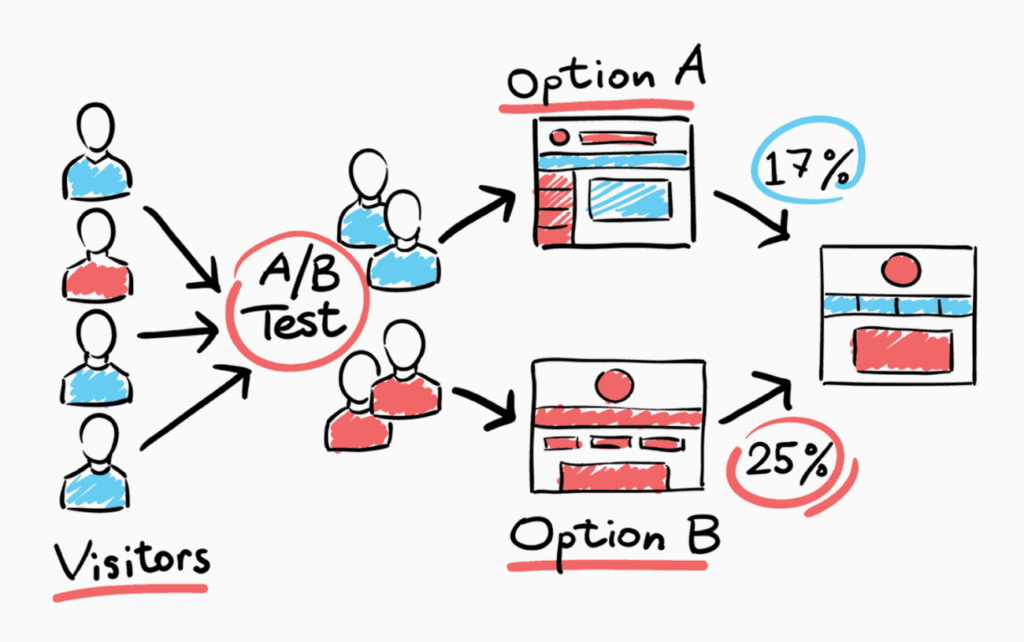 What are we doing to optimize your e-commerce conversion rate?
There are a lot of optimizations we can do for you and your e-commerce store. It all depends on the current status of your store.
First, we have to take a deeper look at your store. Then we can identify what is blocking your store from making more sales.
We will go through all the different aspects of your store, like design, user experience, speed, mobile-friendliness, and many more.
After that, we can start to work on the optimizations that will have the biggest impact on you. Of course, we will keep you updated along the way and show you our progress.
You can trust us to increase your online shop's conversion rate and get you more sales!
If you are looking for some ideas of what could be blocking your eCommerce store from making more sales, here are a few common issues:
A slow loading website can cause visitors to leave before they even have a chance to explore your products. Make sure your pages are loading quickly.
If your website isn't mobile-friendly, you're likely losing out on a large number of potential customers. Make sure your site looks good and functions properly on all devices.
Poor design can be a major turnoff for potential customers. Make sure your store is attractive and easy to navigate.
Confusing or poorly-organized product pages can cause customers to lose interest before they've even made a purchase. Make sure your products are easy to find and well-described.
Lack of trust signals, like secure payment processing and Trust seals, can make customers hesitant to buy from you. Add trust elements to your site to put potential buyers at ease.
Missing customer testimonials are also a big part in CRO
If you're interested in learning more about how to optimize your e-commerce store for conversion, we offer a free consultation to discuss your specific needs. Contact us today to get started!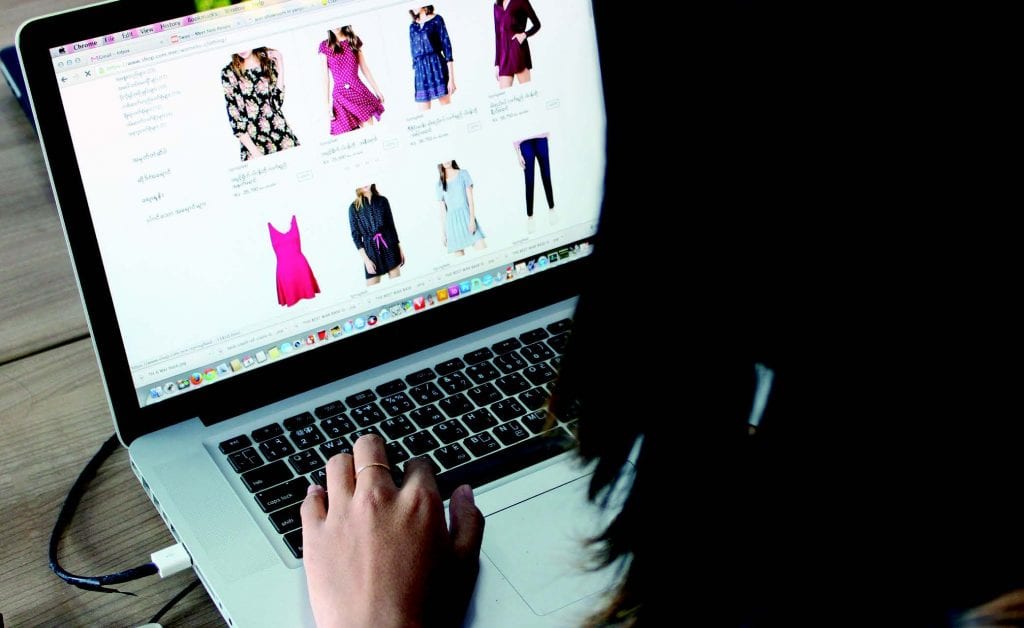 How long did it take to optimize your store?
Some of the optimizations we do will take a little longer, while others can be done very quickly. It all depends on the current status of your store and what needs to be done.
We will keep you updated along the way and let you know how long each optimization is going to take.
But please don't expect that we can work miracles or that the conversion rate will increase from 0.1% to 5%+ overnight. It all takes time! As a rough guide, please give us about a month to analyze and optimize your shop. After that, the first positive results should be visible.
Overall, we are confident that we can help you increase your eCommerce conversion rate and get more sales in a relatively short amount of time.
Is funnel building the answer to more conversion?
Yes, we need to build a funnel on your product page where we attract the attention of the visitor and create a desire for your product. Then we can provide the answer with the specific product. A conversion funnel is a process that starts with attracting attention and ends with a purchase.
We will help you build the perfect funnel for your eCommerce store so you can increase your conversion rate and get more sales!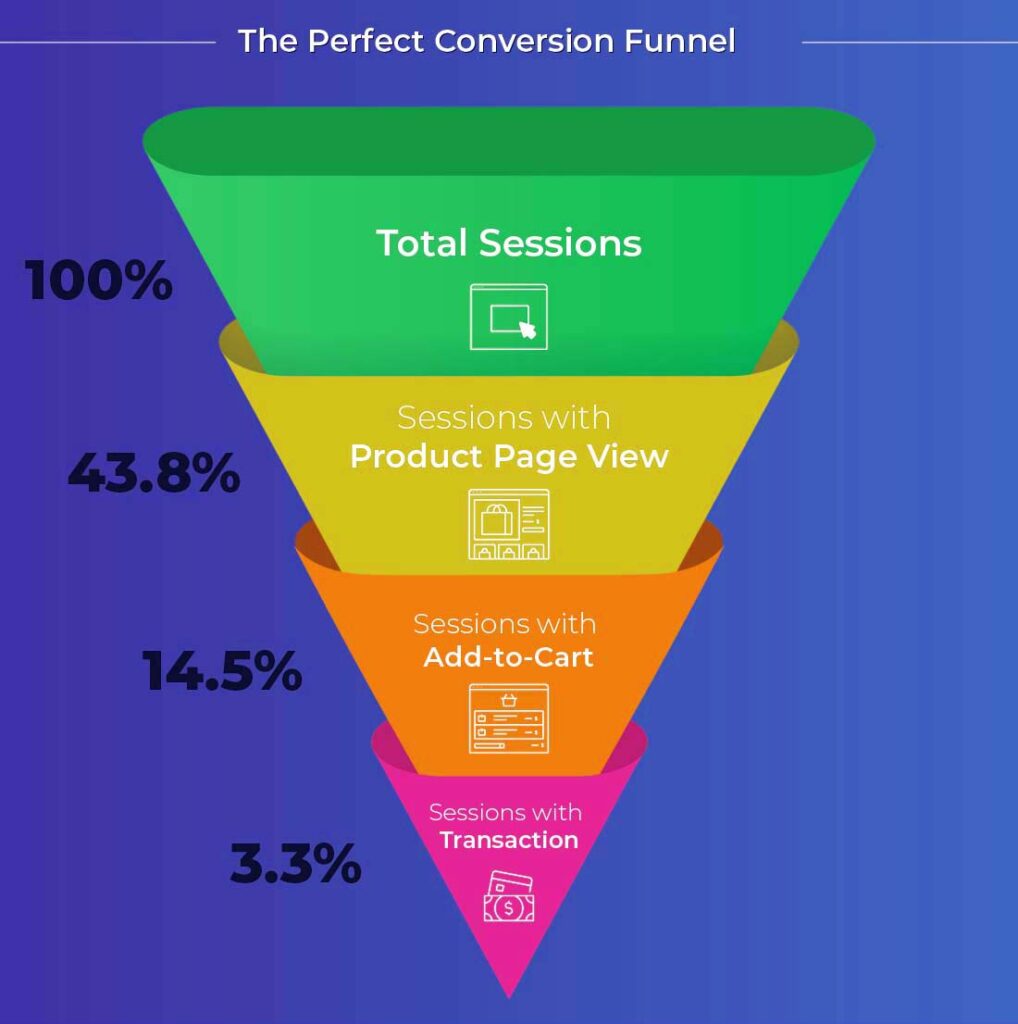 What are the costs for a professional conversion rate optimization?
Thats a really hard-to-answer question… it depends on the size of your e-commerce store and the platform you are using. Also, it depends on the amount of work needed to optimize your store. We usually do an analysis first to see what needs to be done and then give you a quotation.
Please take a look at our special CRO service page, where you can find more info and see an example pricing plan for conversion rate optimization.
Why is Datacrypt your ideal partner?
We worked for major brands all over the world. We noticed that all shops have almost the same problems. So we learned over the years how visitors behave on a website and what people expect.
We are working with shop owners all over the world, and help them to boost their sales and conversions!
This is good because now we know what people want from an online shop. There are so many CRO blocking elements and steps on shops that we first have to identify.