Conversion Optimization = More Sales For Your Shop
How can my online shop become (even) more successful? There is hardly any general answer to this question. In this article, however, I would like to show you ways in which you can turn more site visitors into customers. We, the Datacrypt team, are happy to help you with conversion rate optimization (CRO)!
However, I would like to show you a few points here that you can check and implement yourself to increase the sales of your online shop, or to make your online shop more user-friendly and thus reduce bounce rate.
We have been dealing with the topic of CRO for many years and have been able to help many customers and online shop operators to increase and optimize their online sales.
What is meant by conversion optimization?
The term conversion optimization or conversion rate optimization (CRO for short) refers to all online marketing measures that aim to increase the conversion rate. This includes, for example, the optimization of landing pages, sales funnels, SEA campaigns or product pages.
In the case of an online shop, the completed orders are usually defined as conversions. However, other user actions on a website, such as subscribing to a newsletter, registering for an application, buying a product or downloading a document, can also be defined as conversions.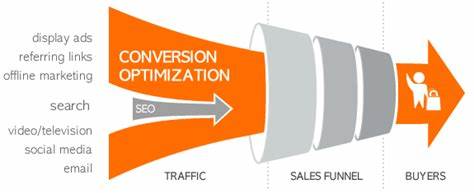 Suitable measures for conversion optimization
Unfortunately, there is no standard recipe for conversion optimization. A mix of measures is usually effective. In order to determine which measures can increase the conversion rate in your online shop, you should thoroughly analyze various areas and aspects:
Visitor behavior
With the help of Google Analytics you can determine key figures such as the abandonment rate or length of stay, etc. It can also make sense to obtain user reviews through surveys or to use tools that enable user behavior to be evaluated.
Rate your content
How good is the content on your website? Are the texts on your home page, landing pages and product pages meaningful or should they be revised?
Analyze and optimize user experience
How user-friendly is your website? Does it adhere to important conventions, does it meet user expectations? Do filters, search, ordering process and Co. also work technically flawlessly?
CRO: 7 Important Areas
In the following, I will briefly introduce you to seven areas where your Conversion Rate Optimization can start.
Landing pages
As the name suggests, site visitors "land" on your landing pages after they have clicked on a link in the newsletter or an ad, for example. You should check whether conversion optimization measures make sense here so that they don't turn back immediately, but rather allow themselves to be convinced by your content and convert.
Landing page optimization also includes making users curious about your landing pages in the first place.
Optimize snippets: Do your snippets make you want more?
To drive more traffic to your sites, you should rethink your Google ads and email marketing.
Optimize content: How good are the texts on your landing pages? Keyword stuffing is out, texts that provide your users with comprehensive information and convey to them that your product is great are important!
Buying process
The product is in the shopping cart, the user begins the ordering process – and then cancels. High shopping cart abandonment rates are commonplace in online shops. According to a study, the shopping cart abandonment rate in Q2/2021 was an average of 75.4 percent worldwide! And the fickleness of the users is not always to blame.
The following measures will make the ordering process easier for your users – and hopefully bring you higher sales:
Enable guest purchases: Not every user wants to create a customer account immediately.
Short way to the purchase: The ordering process should have a maximum of five steps. One-page checkouts are also common these days.
Uncomplicated design: Keep the design clean. A clear visual hierarchy is immensely important especially (but not only) for one-page checkouts, i.e. a 1-step ordering process. You should first check whether this makes sense for your shop.
If there are several order steps, I recommend a process display. It answers the user's question: "How far am I?"
Tunnelling: As soon as the user is in the sales funnel, distracting elements such as the shop navigation should be hidden. The "tunnel vision" ensures that the user concentrates solely on the order. In concrete terms, this means that only those elements that support the user in completing their order should be visible in the ordering process, for example a process display, information on the selected product, buttons for navigating "back" or "next" within the process. You should avoid elements from the shop environment (navigation, header) in the sales funnel – not that you lose the almost-customer with a click.
Generate trust: With USPs, a reference to data protection and trust symbols, you show the user that your shop is trustworthy.
Also offer the user help in the purchase process (number of the service hotline, live chat if necessary).
Forms
The issue of form optimization is also related to the purchasing process. Long, cumbersome forms can cost you valuable conversions.
Therefore you should
Simplify your forms where possible.
Pay attention to proper usability. Also mobile!
Leave no expected questions unanswered. For example, use info buttons/overlays to explain individual form points.
Content on sales-relevant pages
Only good, targeted content benefits your conversion rate! In addition to your landing page texts, you should also check the content on the start page or the product pages and revise them if necessary.
Optimize your homepage: It is frequently visited by users to get a better impression of your company and your products.
Optimize your product pages: rely on high-quality images, comprehensive information, USPs and much more.
Good product texts convince the users.
At the end of a text you should not forget the call-to-action (CTA). Use CTAs in a targeted manner to get users to take action.
Mobile Optimization
Mobile optimization is more important than ever in 2019. Your website must also have a flawless user experience on mobile.
The following measures improve your mobile presence:
Adapt the mobile site to the context of use: mobile users usually have less time than desktop users, their screens are small and endless scrolling is annoying.
Ensure fast loading times.
Use responsive web design (as Google recommends).
SEA
In order for your Google Ads campaigns to ignite, you should regularly check and optimize them:
Set the goals you want to achieve with your campaigns (branding, more sales…). And tailor your campaigns and ad copy to those goals. An example: Your main concern is to direct more visitors to your shop via your ad. Accordingly, in the ads interface, you select the goal "Access to the website". Appropriate functions and settings will then be suggested to you with which you can achieve this goal.
Set the correct account settings. For example, set up conversion tracking and link your account to the Search Console. So you have all the important data for your evaluations at a glance.
Create micro-conversions, for example to optimize the individual steps within the conversion funnel.
Optimize the landing pages that users land on.
Email Marketing
Email is dead? But no! Long live email! Even today, newsletters and targeted e-mail campaigns are an ideal means of making users (again) aware of your shop and your offers. The good thing: anyone who has subscribed to your newsletter is already interested in your products. All you have to do is make him or her an irresistible offer…
How to optimize your email marketing:
Check your e-mail marketing strategy or create it at all: It doesn't work without a strategy. How often do you want to send your newsletter or sales letter? What content is available? Which products and shop areas do you want to push with it?
Present relevant content and products: What are your users interested in? Show them selected products. If a sale is currently running in your shop, you can indicate this in an e-mail. After all, percentages always work.
Use CTAs: A crisp call-to-action makes it clear to the user what he has to do: "Read on", "Off to a bargain hunt", "Redeem a voucher now"… The CTA should be in the language of your brand or target group fit. By the way: Buttons also work in e-mails.
Mobile optimization: Make sure that your e-mail is easy to read and looks appealing on your smartphone!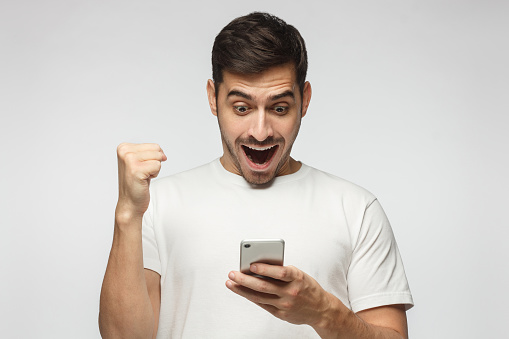 Soft Factors That Can Increase Your Conversion Rate
In addition to the conversion optimization of your landing pages, product texts, SEA campaigns and Co., it is also worth taking a look at some "soft factors".
Brand image/ corporate identity: Does your company convey a coherent image on all channels, from the website to e-mails to Facebook? A distinctive corporate design is just as important as a well thought-out and unique corporate language. You can convey the special features and values ​​of your brand in an original brand story.

Neuromarketing: Don't underestimate the influence of color, images, etc. Consistent and appealing images are immensely important for a good first impression of a website. Also pay attention to a coherent web design that meets the expectations of the users. What looked chic in 2010 looks dated today!

Put the icing on the cake of a good user experience: Joy of Use arises when the user enjoys being in your shop. From the creative configurator to original product texts to animations – many elements can optimize the user experience and leave users with a positive feeling.

USP's: You should use the unique selling points of your shop on your website, especially on sales-related pages.

Trust: Take trust-building measures to turn your site visitors into buyers. Seals of quality, ratings, FAQs or a service hotline convey seriousness and strengthen trust in your shop.
Would you like support with conversion optimization? Then just contact us, we will be happy to advise you individually for a conversion rate optimization of your online shop!